Allergy and Asthma Interest Group
European Allergy and Asthma Interest Group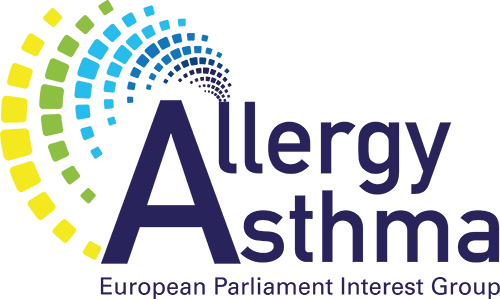 Despite certain disruptions due to the global pandemic, the European Parliament Interest Group on Allergy and Asthma was able to advance on its core activities during 2021, bringing forward the cause of allergy and asthma health in all EU policies.

[From left to right: Isabel Proaño (EFA); MEP Tilly Metz (The Greens-EFA, Luxembourg); Prof. Jürgen Schwarze (EAACI); Dr Stanimir Hasardzhiev (PACT); MEP Juozas Olekas (S&D, Lithuania); Carla Jones (EFA President); Freja Anckers (European Allergy and Asthma Youth Parliament)]
The Interest Group (IG) held a virtual event at the European Parliament to discuss patient unmet needs in allergy and asthma care. Co-hosted by the IG Vice-Chairs MEPs Tilly Metz (Greens/EFA – Luxembourg) and Juozas Olekas (S&D – Lithuania), the event gathered representatives from patients, healthcare professionals and the industry to share their insights on key challenges in accessing high-quality care, as well as concrete proposals to address them. Recommendations from the event included the upgrade of clinical allergy and asthma guidelines to improve the uptake of precision medicine; the acceleration of digital health; and greater patient involvement in the co-development of treatments, all elements that leave promising ground for future work. 96 people registered to attend this key discussion with over 50 in attendance.
The Interest Group organised two meetings with its Chair, MEP Sirpa Pietikäinen (EPP – Finland). The first one focused on the strategic policy orientations of the IG, while the second was part of a High-Level Dialogue on Allergy and Asthma in the EU, organised by the European Academy of Allergy and Clinical Immunology (EAACI), to discuss a holistic approach for the management of non-communicable diseases.
Through a parliamentary question tabled by the Group's Vice-Chair, Juozas Olekas, we were able to learn more about the future agenda of the Commission on personalised medicine, and the opportunities for allergy and asthma. Setting up a European Partnership for Personalised Medicine, as well as projects funded by the European Research Council, the European Innovation Council, and the Health Cluster of Horizon Europe will be key elements in this work.
We advanced on our aspiration to set up an Allergy & Asthma Expert Network, made up of leading experts in the field, by putting in place the conceptual framework. In 2022, our efforts will focus on getting this network up and running in full shape.
We communicated about these and other crucial developments on allergy and asthma in our two newsletters.
European Allergy and Asthma Youth Parliament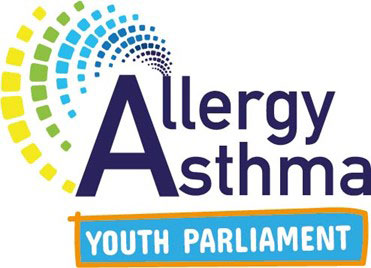 The next generation of patient advocates increased their influence at the European level in advocating for young patients and harnessing their own skills. Using its 2020 EU policy recommendations 'Growing Up with Allergy and Asthma – How EU policymakers can support young allergy and asthma patients to live better lives' as a framework, the European Allergy and Asthma Youth Parliament contributed to key policy work led by the EU and WHO to highlight concerns of young patients around social inclusion, climate change and digital healthcare. In 2021 the Youth Parliament contributed to EFA's response to consultations around three European policies:
The WHO Europe Future Generations survey which gathered input from youth organisations on how they envision healthcare post-COVID
The European Commission review of the EU regulation on paediatric drugs
The European Youth Event in which the Youth Parliament idea was in the top five presented to the Conference on the Future of Europe.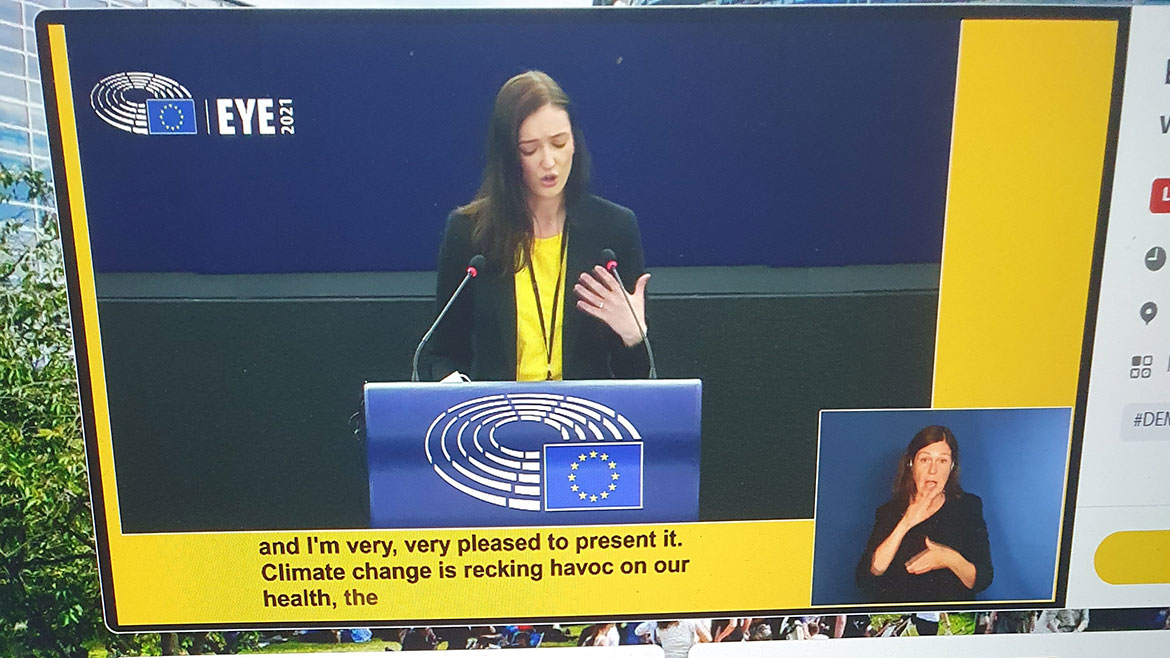 [ European Youth Event]
The Youth Parliament also brought their voice to discussions hosted by EFA and the European Parliament. A representative from the Youth Parliament spoke at the Interest Group's event on "Addressing patient unmet needs in allergy and asthma care" and brought attention to policy makers and healthcare experts on the needs of young patients for different resources and capacities, and for young patients to be considered in medical research.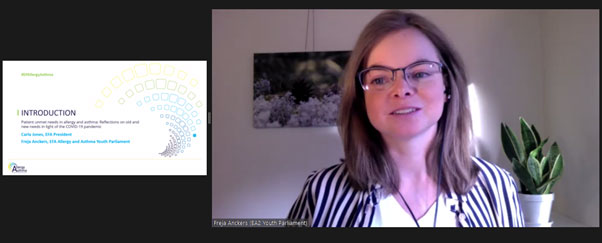 [Freja Anckers, European Allergy and Asthma Youth Parliament]
During the year, EFA held a capacity building training split into two workshops for the Youth Parliament which focused on the EU institutions, public speaking and advocacy. 10 participants took part in the trainings catered to their goals to bring youth demands to European health policy. Participants reported feeling more confident in their ability to advocate and influence policymakers. A keynote speech was delivered by a member of the European Patient's Forum Youth Group to increase the ties between young patient organisations.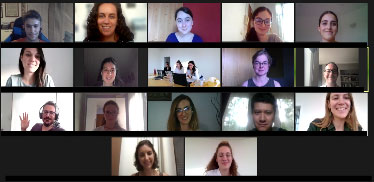 [European Allergy and Asthma Youth Parliament Capacity Building]
The Youth Parliament's public presence was also broadened by developing its visual identity through the launch of its own branded microsite and LinkedIn page, as well as social media visuals to promote its work and encourage more young patients to join. This material will be central to the recruitment campaign planned for 2022 to expand the Youth Parliament's outreach.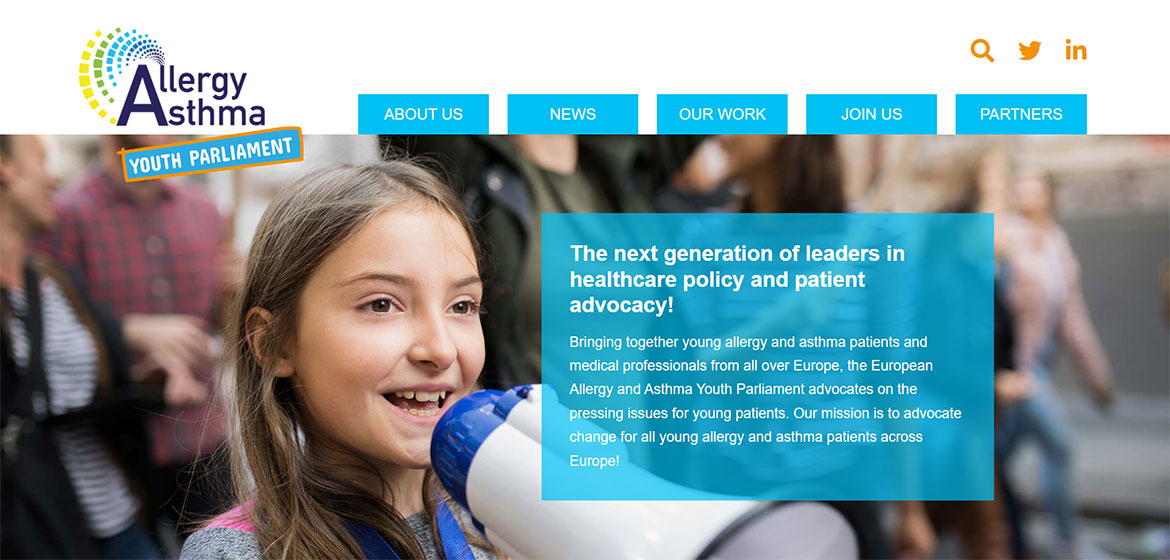 [European Allergy and Asthma Youth Parliament website]