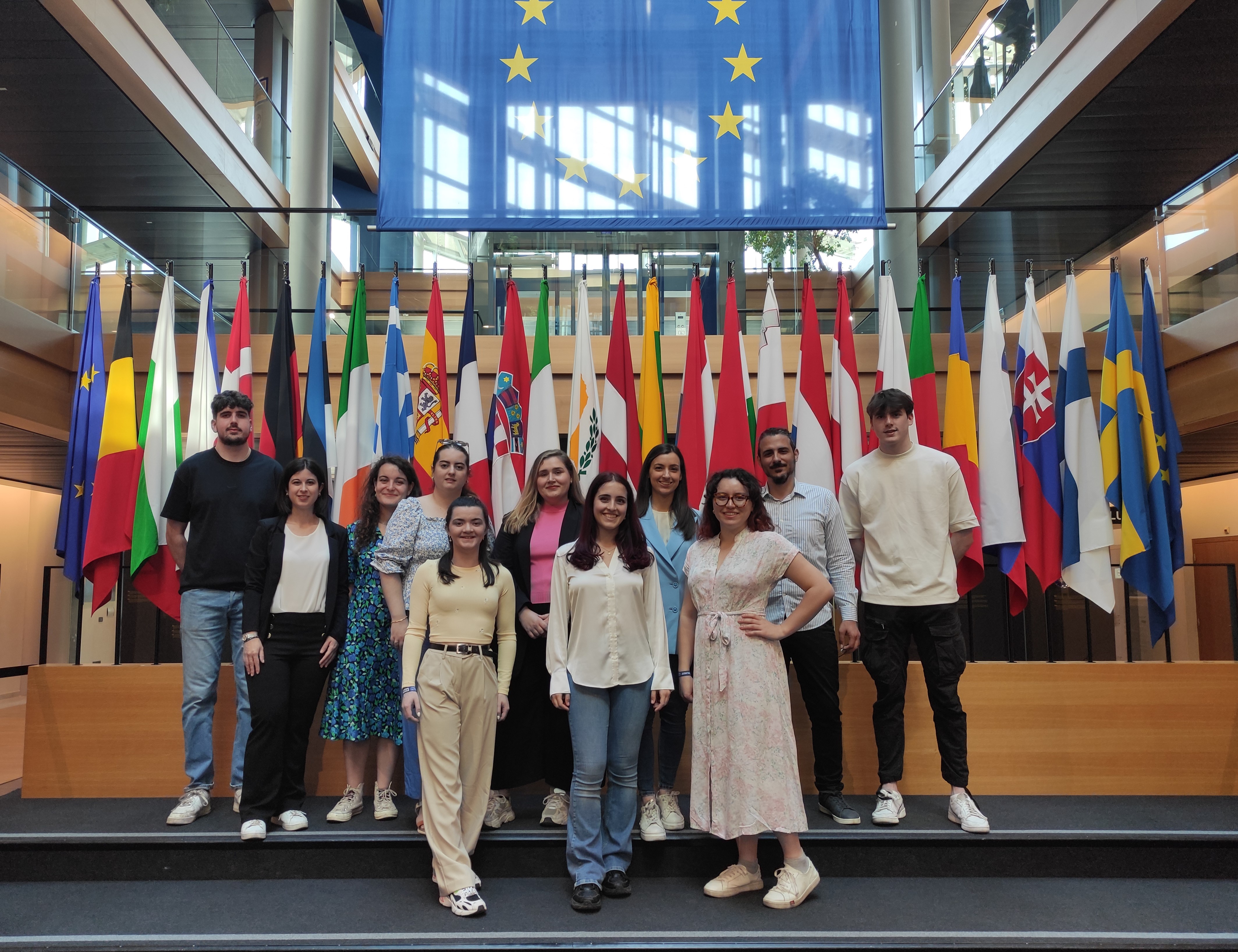 Photo: The EFA/Youth Parliament delegation included eleven young allergy and asthma patients advocates from seven countries: France, Greece, Italy, Ireland, Poland, Spain, and the United Kingdom.
In this fifth edition of the event #EYE2023, the European Parliament welcomed more than 8.500 young people in person - and even more online. Participants could choose among 300 activities on a variety of topics, including the environment, climate, health, culture, migration, digital policy, issues related to social and human rights – and, of course, the EU elections in 2024. Most activities in the two-day programme were organised by youth groups and networks from across the globe.
The objectives of the sessions were to reflect on effective policies in digital health and to discuss the role of citizens, and particularly the young people, within the digital transition in healthcare, to effectively deliver to the needs of young patients and the whole of society, especially in post-COVID times.
Digitalisation is one of the transitions of our time and it will bring ground-breaking changes to health and care. Digital health has the potential to empower people, improve their health through better disease management, enhance the delivery of care, promote access and equality for all and push research and innovation to unknown limits.
Curious to know more about the discussions and outcomes of the event? Real all about it in our report.