Watch the replay of our webinar and learn more about how information on asthma care can become more accessible. We presented a new educational resource: AboutAsthma.org!
Asthma control remains relatively poor in Europe and across the world. However, patients do not always have access to accurate educational resources to help manage the disease.
Knowledge about asthma is key although healthcare professionals do not always have the needed time and communication training to fully involve their patients in this educational effort. How to improve this situation, facilitate communication and help patients be at the steering wheel of their health? What are the key factors to make patients and doctors develop a true partnership?
These questions lay at the root of the discussion led by EFA and GAAPP in the webinar, 'Sharing is caring: exchanging knowledge on asthma care' on October 26th 2023.
EFA Vice-President Armando Ruiz opened the webinar with welcoming words, "As a global asthma community, we come together to discuss the importance of health literacy to tackle health inequalities for asthma patients in Europe and globally."
EFA Director and moderator, Susanna Palkonen, kicked off the discussion with an interactive session, where participants shared keywords describing the most important aspects of the patient-doctor relationship. The most cited terms were trust, information, time and listening.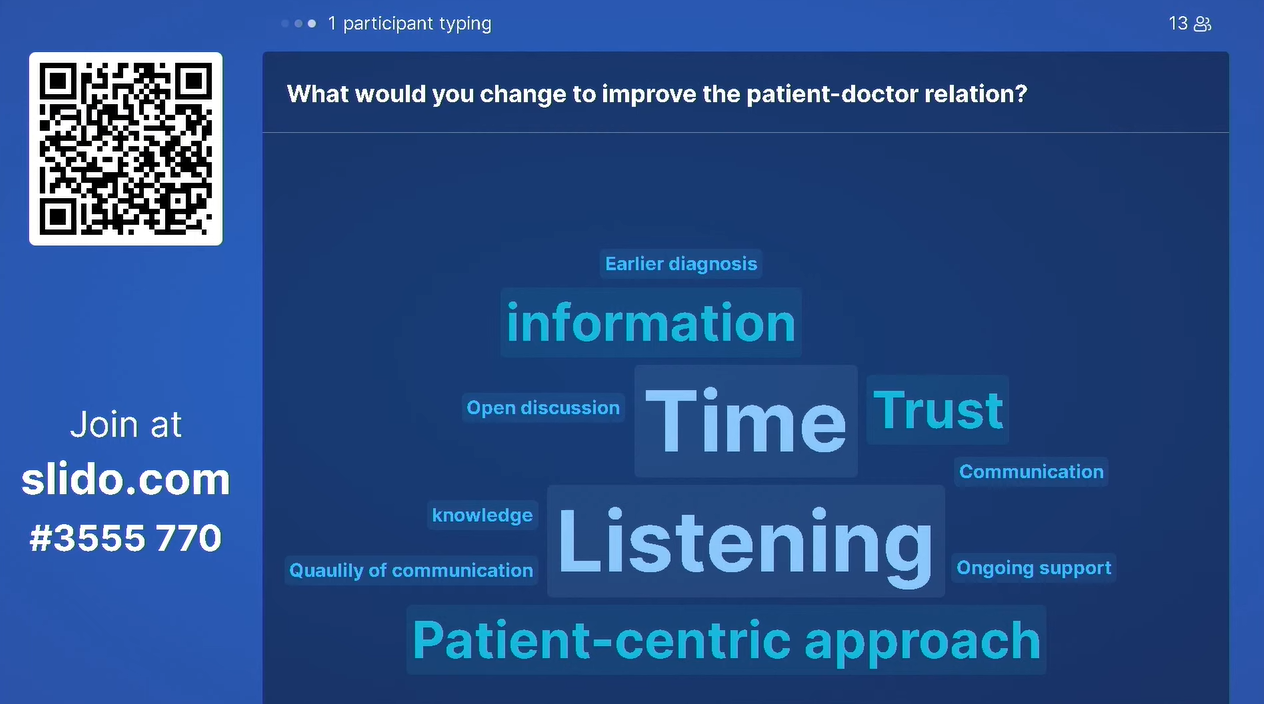 These key concepts led into the expert panel discussion: patients, patient representatives and doctors discussed asthma health literacy and the importance of expanding access to scientifically validated information designed and written for asthma patients and carers.
Roundtable discussion: Health literacy and asthma management in different countries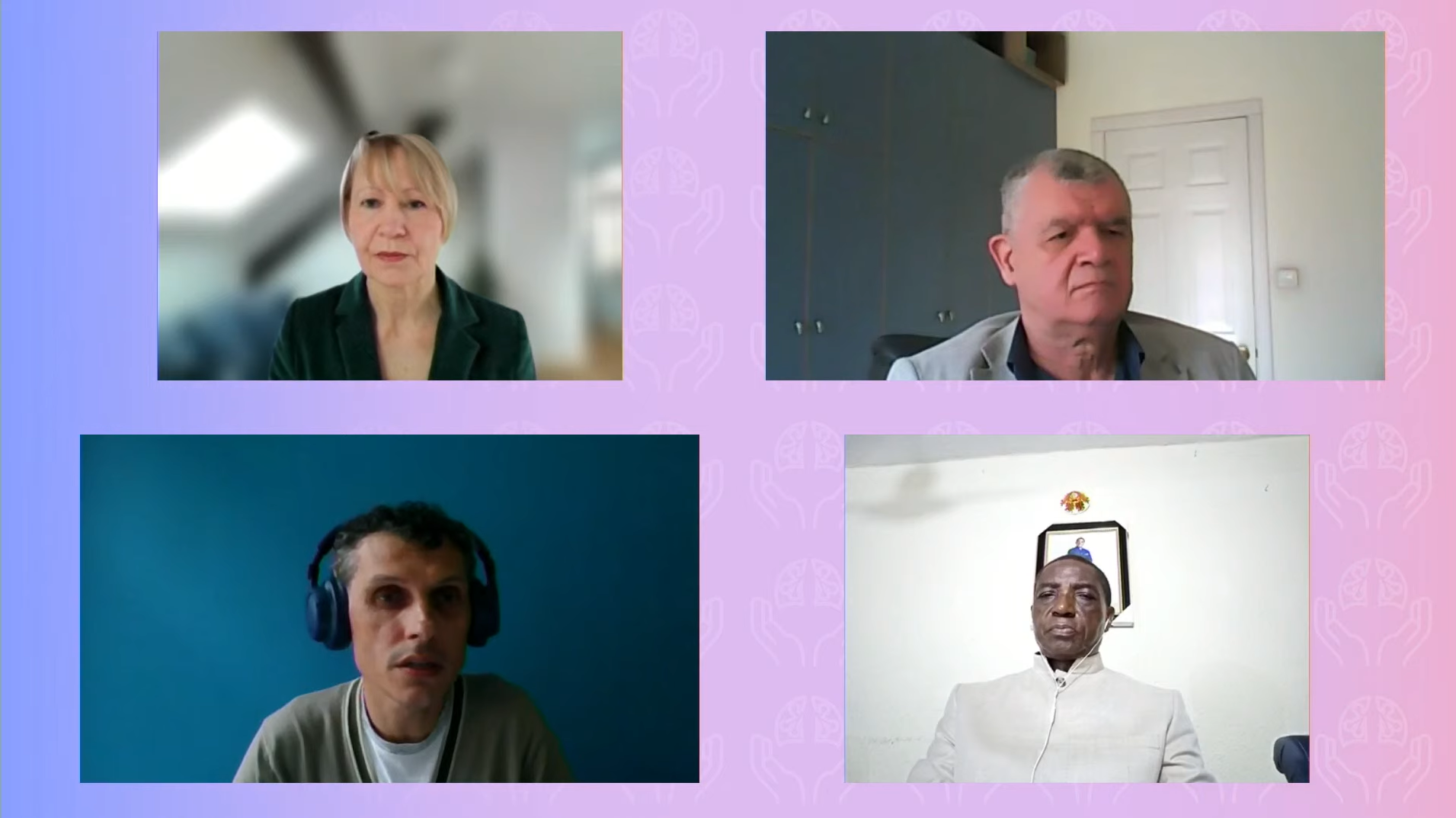 Anton Basenko, EFA Community Engagement Manager and a patient from Ukraine raised the issue of limited access to timely information and treatment. Information on asthma is scattered across different resources often confusing patients about treatment and care. 'Above all, we need access to reliable, educational information on asthma for patients,' Basenko stated. He also explained the difficult situations patients face in times of conflict and emergencies. The disruption of supply chains results in limited access to basic medication such as inhalers.
Ugochukwu Nwangoro, a representative of Asthma Relief Campaign Project and a patient advocate from Nigeria, spoke about how asthma-related misinformation and stigmatization are prevalent in society due to the lack of patient-centered, educational information. He testified on the dramatic consequences of patient-doctor miscommunication in Nigeria, which resulted in patients being unable to use inhalers. 'We need to come together to ensure that reliable and accessible online information about asthma is available for patients and ,' Nwangoro said.
Dr. Ted Popov, a professor from the University Hospital Sv. Ivan Rilski (Sofia), stressed proper disease management, highlighting the importance of personalised approaches. The roundtable discussion showed that asthma types are different across the world and require a tailored approach. For this reason, harmonisation of information about asthma is paramount for patients to access the right approach 'Shared knowledge accessible by patients, carers and doctors can turn the tide to better healthcare for asthma patients,' concluded Professor Popov.
Aboutasthma.org
Following a lively discussion, our webinar presented a brand new educational website – AboutAsthma.org, launched by the European Federation of Allergies and Airways Diseases Patients' Organisations (EFA), in collaboration with the Global Allergy and Airways Patients Platform (GAAPP).
AboutAsthma.org is addressed to asthma patients and carers with lay content to help better understand the disease across five areas (symptoms, attacks, care, life with asthma, and help) as well as improve disease management and ultimately patients' quality of life.
The event rounded off with key takeaway messages from experts. United efforts from both healthcare professionals and patients are crucial to improve access to harmonised information about asthma for better lives of people living with the disease.
Visit AboutAsthma.org. Share your thoughts with us – we would love to hear from you.
Follow #AboutAsthma on social media!
Stay tuned – more languages available soon!