Coronavirus or COVID-19 is a communicable respiratory disease. It affects those most, who are already vulnerable, especially, people living with chronic respiratory diseases such as asthma and COPD, or allergy.
Regularly updated information for patients
To provide up-to-date information for patients, EFA has therefore created a resource page where we summarise the existing targeted information on allergy, asthma and COPD. The EFA COVID-19 resource hub is updated every week.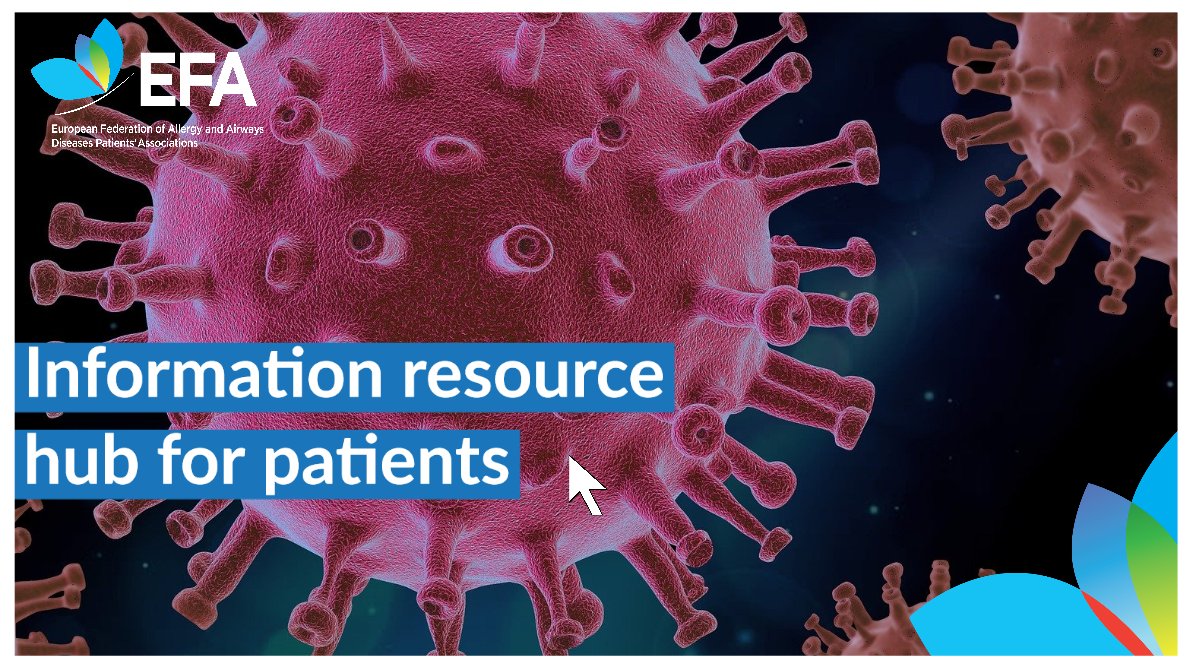 Links to webinars and e-learning
Besides official information on COVID-19 developments in Europe, we also provide links to relevant resources such as factsheets, upcoming or recorded webinars and e-learnings about coronavirus. Furthermore, patients can find an overview with specific information, resources and services provided by EFA members.
The COVID-19 resource hub is available here. Should you know about any information or opportunity worth mentioning in our page, please write to This email address is being protected from spambots. You need JavaScript enabled to view it.