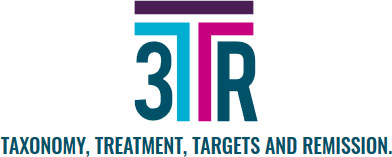 In 2021, EFA continued its partnership in 3TR, the largest-ever Innovative Medicine Initiative 2 (IMI2) immunology project. The project aims to improve our knowledge on how patients with allergic and inflammatory diseases, including asthma and COPD, respond to treatments, and thus, how to enhance personalised therapies.
EFA helped coordinate the 3TR Respiratory Patient Working Group (RPWG) to ensure that patients are at the centre of the project and research activities. The first cohort of patients worked alongside researchers from the University of Southampton to develop a Core Outcome Measure Set for severe asthma (COMSA). The COMSA is a list of outcome measures that should be considered as the bare minimum used in clinical trials to ensure that (1) researchers are evaluating indicators that are important to patients, and (2) that researchers can easily compare results across trials. The cohort helped develop both an adult and a paediatric COMSA for future use in clinical trials.
In late 2021, EFA coordinated the recruitment of patients for a new study within the 3TR project known as the "definition of response". With EFA's efforts, more than 12 new patients with severe asthma will, in 2022, work with researchers to develop a definition of what it means to respond to biological treatments. This crucial work will help guide treatment decision-making and lead to more personalised care for severe asthma patients.