Brussels, 19/20.11.2019. Globally, more than 300 million people live with chronic obstructive pulmonary disease (COPD). Cigarette smoking remains the primary cause of COPD, yet any smoker (vaping, pipe, cigar, marijuana, etc.) is at risk, as well as people exposed to secondhand smoke. Beneath smoking however, there are many other risk factors that compound or cause COPD.
COPD is more than just a smokers' cough
Occupational exposure to dusts and chemicals, long-term exposure to chemical fumes, vapors and dusts in the workplace, exposure to fumes from burning fuel, age and even genetics may have a hand in causing or exacerbating COPD.
New Patient-Evidence: EFA Report "Active Patients ACCESS Care"
EFA's European Report "Active Patients ACCESS Care" provides important new evidence from COPD patients in seven European countries. Looking at results, it is clear that COPD does not yet get the attention it deserves: it takes on average 3,4 years for patients to be diagnosed with COPD and sadly, 16% of COPD patients get an initial wrong diagnosis, taking on average five years to be corrected.
Disease management also needs to be improved as COPD patients rely too often on the emergency room. Being costly and stressful for patients, regular hospitalization is not an appropriate strategy for COPD management.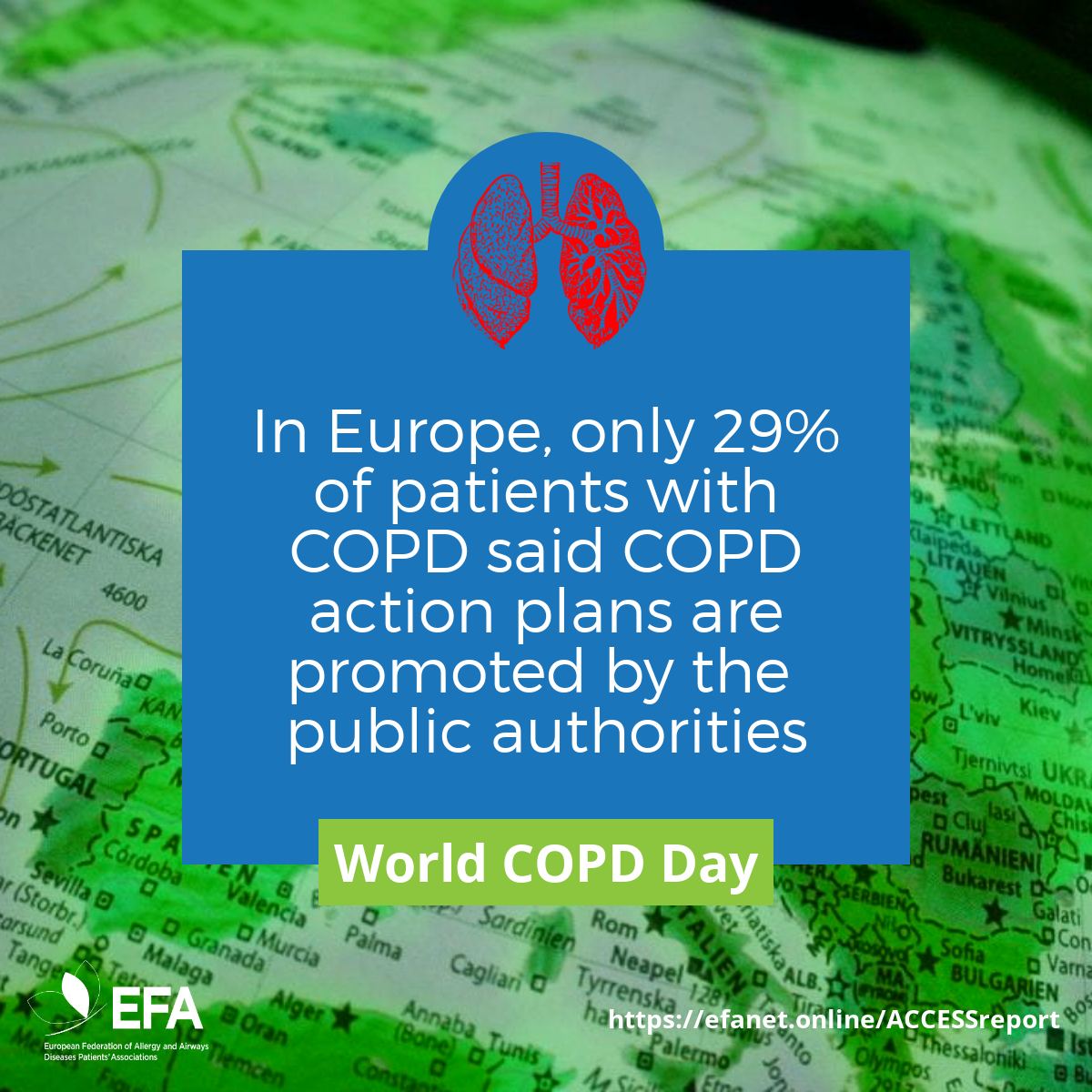 More can be done to support and encourage smoke-free environments
On World COPD Day, EFA wants to emphasize COPD patients' need for access to diagnosis, care, prevention and patient empowerment. We encourage local, national and EU governments to do more to improve patient Quality of Life and create a smoke-free environment.
At EFA, we strongly welcome the recent Austrian smoking ban in indoor public spaces and the current discussion about banning advertisement for tobacco in Germany, which are already important steps to combat COPD. Yet results from our report show, that in particular, COPD patients require more support from governments in promoting cessation programmes and help to actually quit smoking.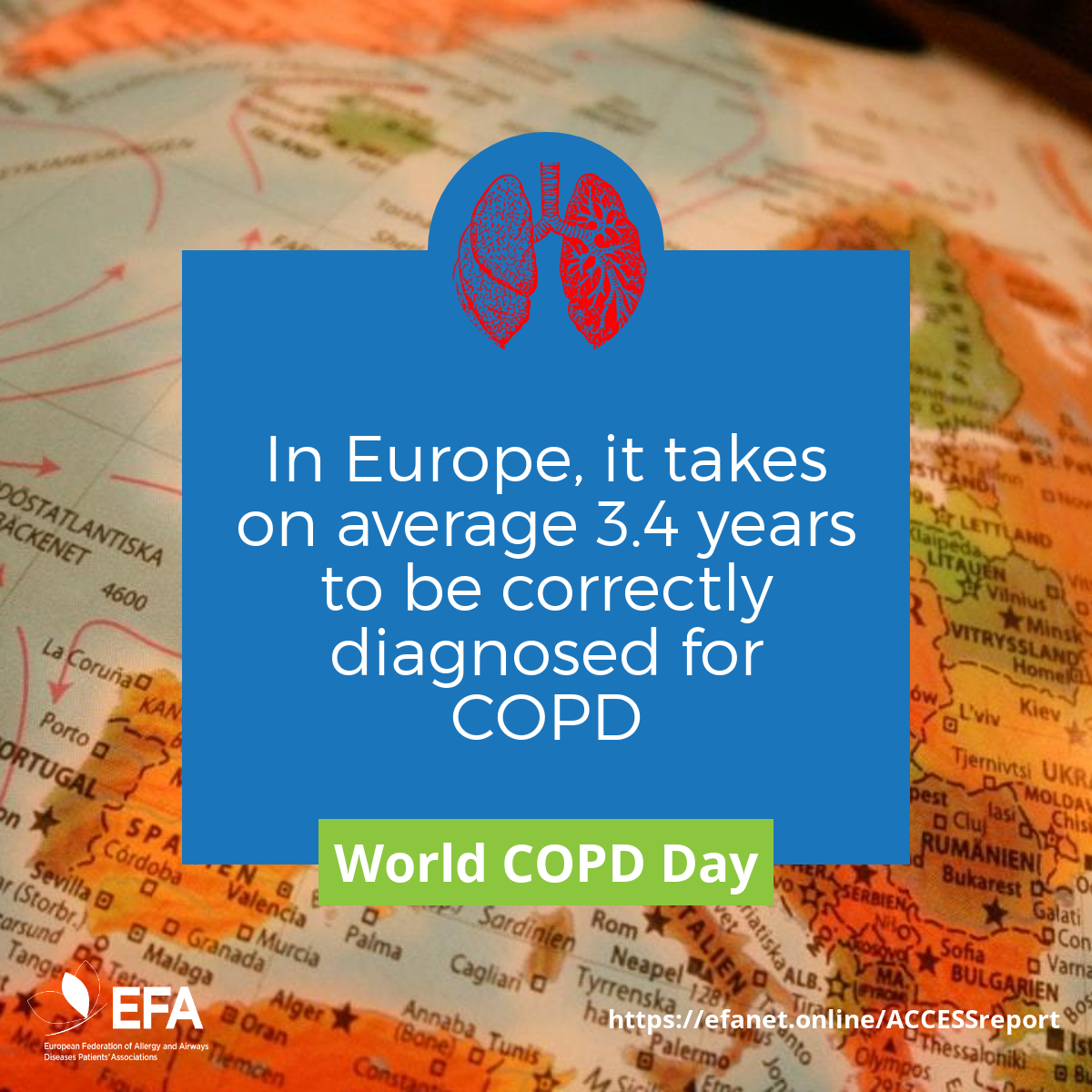 EFA believes our patient-centred pillars of information, prevention and care, and most importantly the patient voice, are crucial in ending COPD and improving the Quality of Live of those already living with it. On World COPD Day, we therefore call on national and EU governments to #ShowLeadership in implementing the recommendations based on the EFA ACCESS report.
For more information on the EFA Access Report click here and join us during our #ShowLeadership event at the Strasbourg European Parliament on November 26th.