On December 12th, EFA presented its new report "Quality of Life for People with Food Allergies in Europe: A Menu for Improvement" in a breakfast event at the European Parliament. The event, with 40 participants from food industry associations, academics, MEPs, national food agencies, German Permanent representation, EFA partner EAACI and the European Commission, was co-hosted by Members of the European Parliament (MEPs) Sylwia Spurek (S&D, PL) and Stelios Kympouropoulos (EPP, GR).
"It must be ensured that patients with food allergy, the consumers are properly informed"
Opening the event, MEP Sylwia Spurek stated, "It should be ensured that consumers are properly informed." EFA Policy Adviser Panagiotis Chaslaridis followed, giving an overview on Quality of Life (QoL) with food allergies, the burden of the disease and related EU legislation.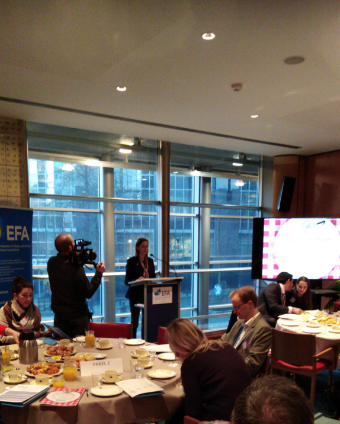 EFA report shows that quality of life for people with food allergy is severely impacted. This means constant checking of allergen information in prepacked or non-prepacked food products, creating anxiety and insecurity. Consumers depend on accurate information.
The event was split into two panel discussions, divided by a keynote presentation by Professor Clare Mills on conclusions from Rostrum paper on food allergy in Europe, identifying data gaps and emerging needs for future research and initiatives.
EU FIC Regulation: national implementation on the food allergen labelling and limits of the regulation
In the first panel, the EU Food Information to Consumers (FIC) Regulation's national implementation and its limits were addressed regarding food allergen labelling. As part of the panel, Mariane Emegenbirn talked about her life with food allergy, "I have developed a bunch of my own strategies – now I am always the girl with her own food," to avoid being excluded altogether because of severe food allergy, she said.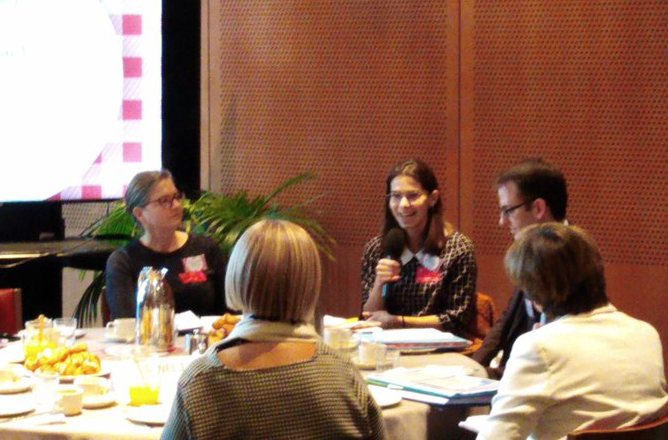 Looking to the future: Better food labelling policies and research needs
Panel two focused on future food allergen labelling and research needs. As a general outcome it was concluded that the precautionary labelling must be regulated. In the short term, 'may contain' wording and use should be harmonised, while in the long term there is a need to develop reference doses for allergens as a basis of precautionary allergen labelling PAL. Furthermore, more funding is needed for specialized research and developing treatment for food allergy.
The agenda of the event and detailed information on the panels can be found here.
The Food DETECTives Report
With the Food Detectives report, EFA gives an overview on the Quality of Life (QoL) and burden of the disease of people with food allergy in Europe. The report puts a focus on the implementation of the underlying EU Regulation 1169/2011 on Food Information to Consumers (FIC) and its provisions related to food allergen labelling.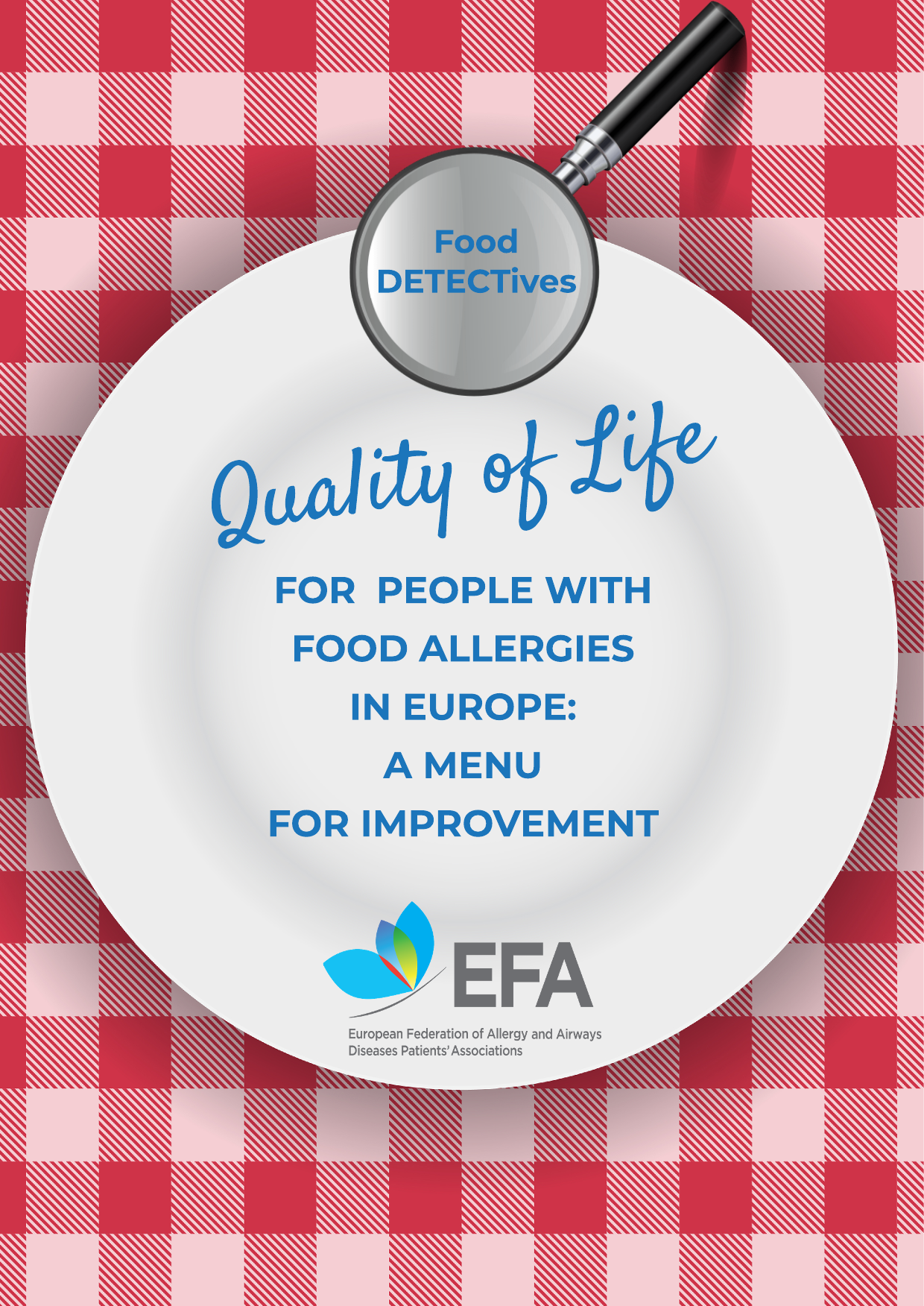 Improving Quality of Life, reducing discrimination and social isolation
In the Food Detectives report, EFA provides a set of recommendations for policymakers, public health authorities, the food industry, healthcare professionals, patient associations and food allergic patients with the aim of overcoming legislative gaps, including a To-Do List for Food Business Operators for improving food allergen management and information
Ultimately, the goal is to improve QoL for patients and their caregivers, reduce feelings of discrimination and social inclusion and prevent life-threatening events.
Massive interest in food allergy on social media
Food allergies are common in Europe. Around 17 million people react to at least one of the 14 allergens listed by EU Regulation 1169/2011. EFA is therefore happy to see the massive interest in the report on social media: four days after its official release, our report has gained + 2.3 million impressions – this means more than one in 230 people in Europe have seen our report!
The full report "Quality of Life for People with Food Allergies in Europe: A Menu for Improvement" is available here.
Awareness of food-allergy and the impact it can have on people reactive to certain ingredients is crucial. Giving an overview on good and bad practices of food allergen labelling, EFA has also published a 5-minute guide for food allergen labelling.