In 2020, EFA kicks-off the European Allergy & Asthma (EA2) Youth Parliament, making the youth voice heard by policymakers! As young allergy and asthma patients have different needs, priorities and possibilities, EFA provides them with a forum at the European level to share experiences, propose solutions and recommendations to policymakers.
EA2 Youth Parliament: a growing initiative
The first edition of EA2 Youth Parliament runs from April to December 2020, in connection with the European Parliament Interest Group on Allergy and Asthma, an informal group of Members of the European Parliament committed to policy actions to address unmet needs of allergy and asthma at EU level. The interest group serves as a forum to share expertise and align interests engaging with relevant EU policymakers and stakeholders on allergy and asthma health. It strives to be a source of good data for evidence-based policy making.
It is foreseen that the Youth Parliament will run beyond 2020.
Backed by the European allergy and asthma patient community, the EA2 Youth Parliament will consist of 15 patients from all over Europe and five students in the field of medicines or health-technology related studies, acting as scientific advisors. Participants of this initiative will mainly arise from EFA network of 45 patient organisations and the European Academy of Allergy and Clinical Immunology (EAACI) junior membership.
Your health, your future, your responsibility
The young allergy and asthma patient ambassadors will work on policy recommendations affecting their health and provide concrete solutions to EU policymakers on how to improve young patients' abilities to manage their disease and increase their Quality of Life.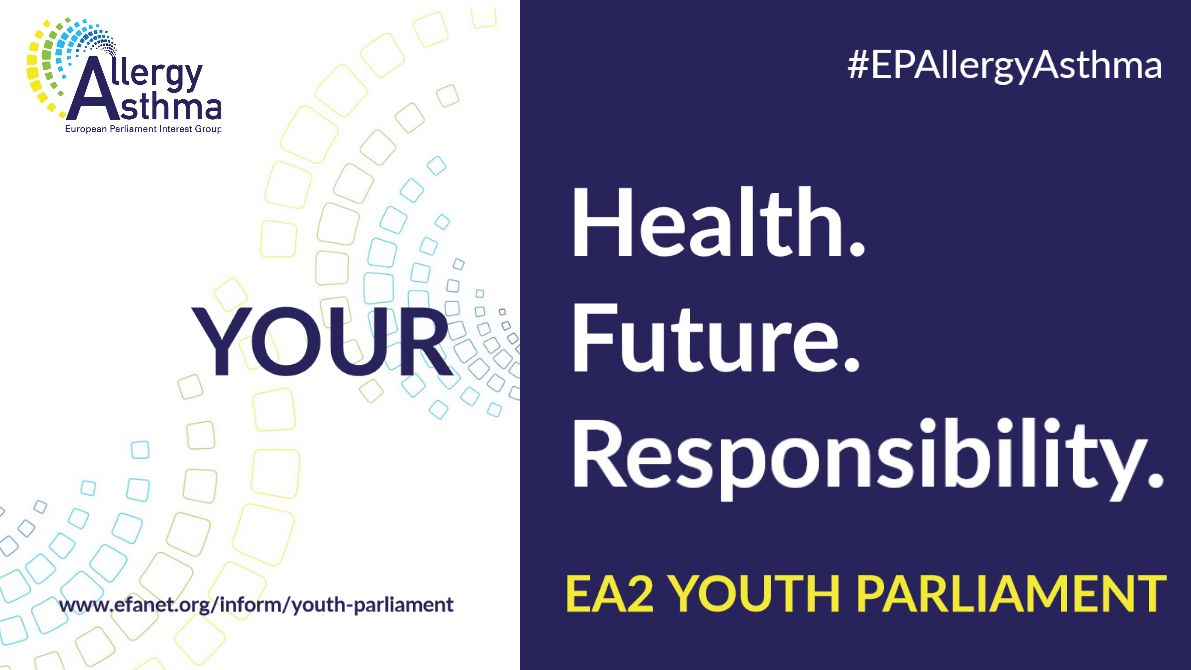 A strong focus of the Youth Parliament will also be on recommendations and actions that will help to prevent disease development and/or exacerbation of symptoms.
Call for young allergy and asthma patient ambassadors
Currently, EFA is looking for young allergy and asthma patient ambassadors to join the EA2 Youth Parliament. We kindly invite you to share the call for members among your network. Registration is possible until April 14th.
More information on the EA2 Youth Parliament can also be found here. Together, we can shape the future of European health policies for millions of young patients in Europe!