Each September 14th, the atopic eczema patient community marks World Atopic Eczema Day. This year we will focus on how atopic eczema shapes family life.
How do YOU care for atopic eczema?
Atopic eczema needs to be cared for as the damaged skin requires daily treatments and prevention. And patients, especially, the youngest ones at home, need a full amount of love, attention and shelter from their families to be able to cope with the disease.
Under the global theme "How do YOU care for atopic eczema?", EFA and the Global Skin organisation want to highlight but also reflect upon the impact atopic eczema has on patients and their families.
When asked about "how do YOU care?" we are seeking to tease strong statements from patients, family members, policymakers and healthcare professionals.
2020 activities: digital mobilisation on social media
As physical events might not be possible due to coronavirus restrictions, World Atopic Eczema Day 2020 focuses on digital mobilisation. Therefore, EFA and Global Skin have produced a practical communications toolkit of which tranlsated versions will be available in the upcoming week.
Among others, the toolkit includes the awareness day's key messages, social media and campaign materials, but also several templates for reach-out to external stakeholders and partners. For the first time, EFA also actively seeks to involve healthcare professionals in raising awareness for atopic eczema and the people living with it.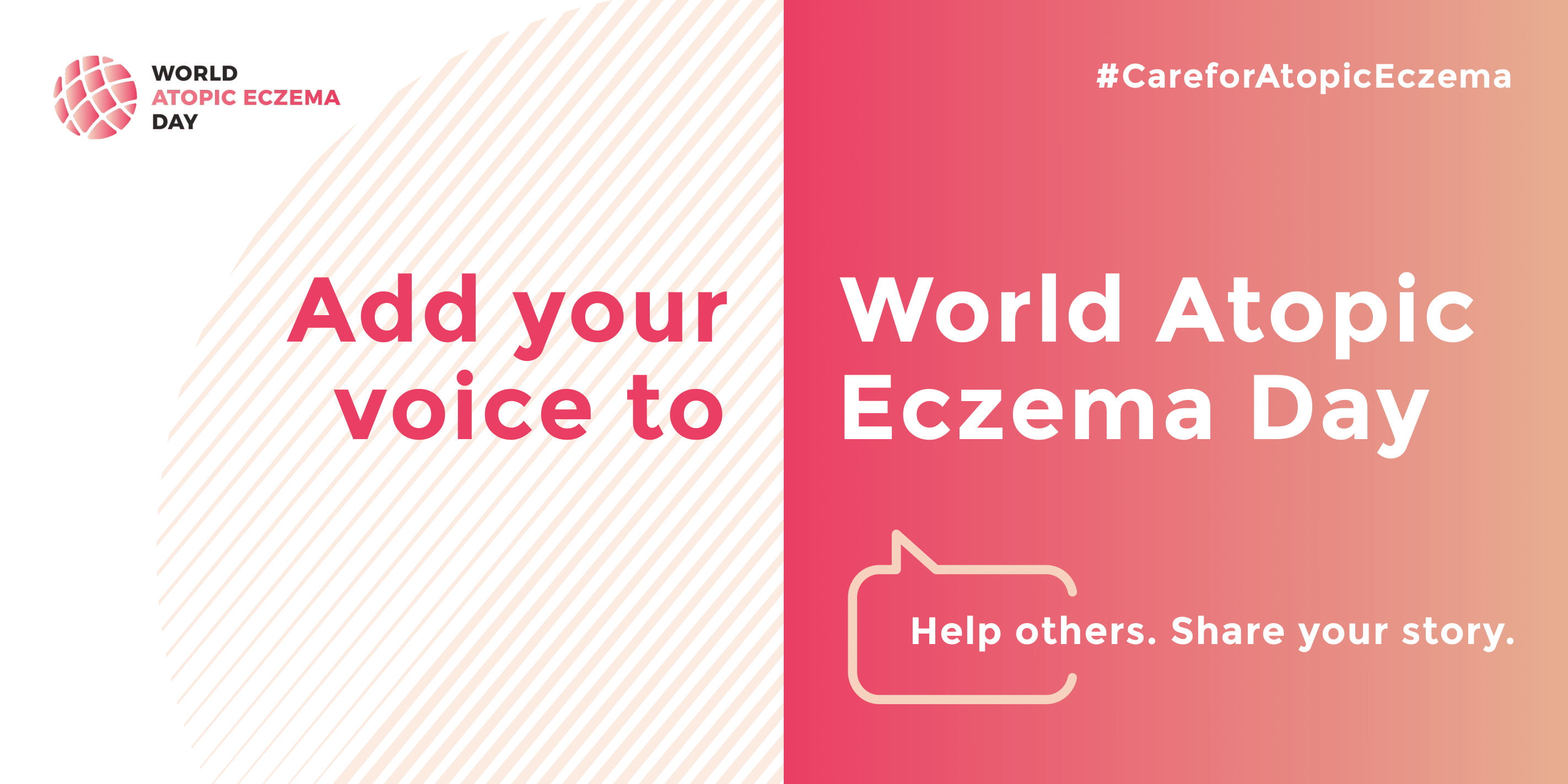 EFA podcast series: making the patients' voice heard
Making the atopic eczema patients' voice heard, EFA will be publishing a World Atopic Eczema Day podcast series. In the podcast episodes, we will feature patients, healthcare professionals and policymakers, sharing their personal and professional experiences with atopic eczema.
#AtopicEczemaDay - Join us!
Are you a patient, caregiver or a healthcare professional willing to help patients with atopic eczema? Then mark in your calendar next 14th September 2020.
We will share plenty of materials to raise awareness about the disease, real life testimonials and data about atopic eczema. EFA and Global Skin also invite you to join us for World Atopic Eczema Day by following the hashtags #AtopicEczemaDay and #CareforAtopicEczema.
If you are planning any activity or would like to connect, write us at This email address is being protected from spambots. You need JavaScript enabled to view it. and we will get back to you with more information.
Quality of Life for people living with atopic eczema
Living with atopic eczema goes far beneath the surface of our skin. The results of our 2018 Quality of Life survey on atopic eczema show the unknown burden severe atopic eczema patients are dealing with. More than half of eczema patients participating in our study declared they feel embarrassed about their skin. More than a third said they are trying to avoid physical contact and touching others.
On Atopic Eczema Day we want to share an important message to all people living with atopic eczema: You are not alone. We invite you to connect and help others by sharing your story with the atopic eczema community.