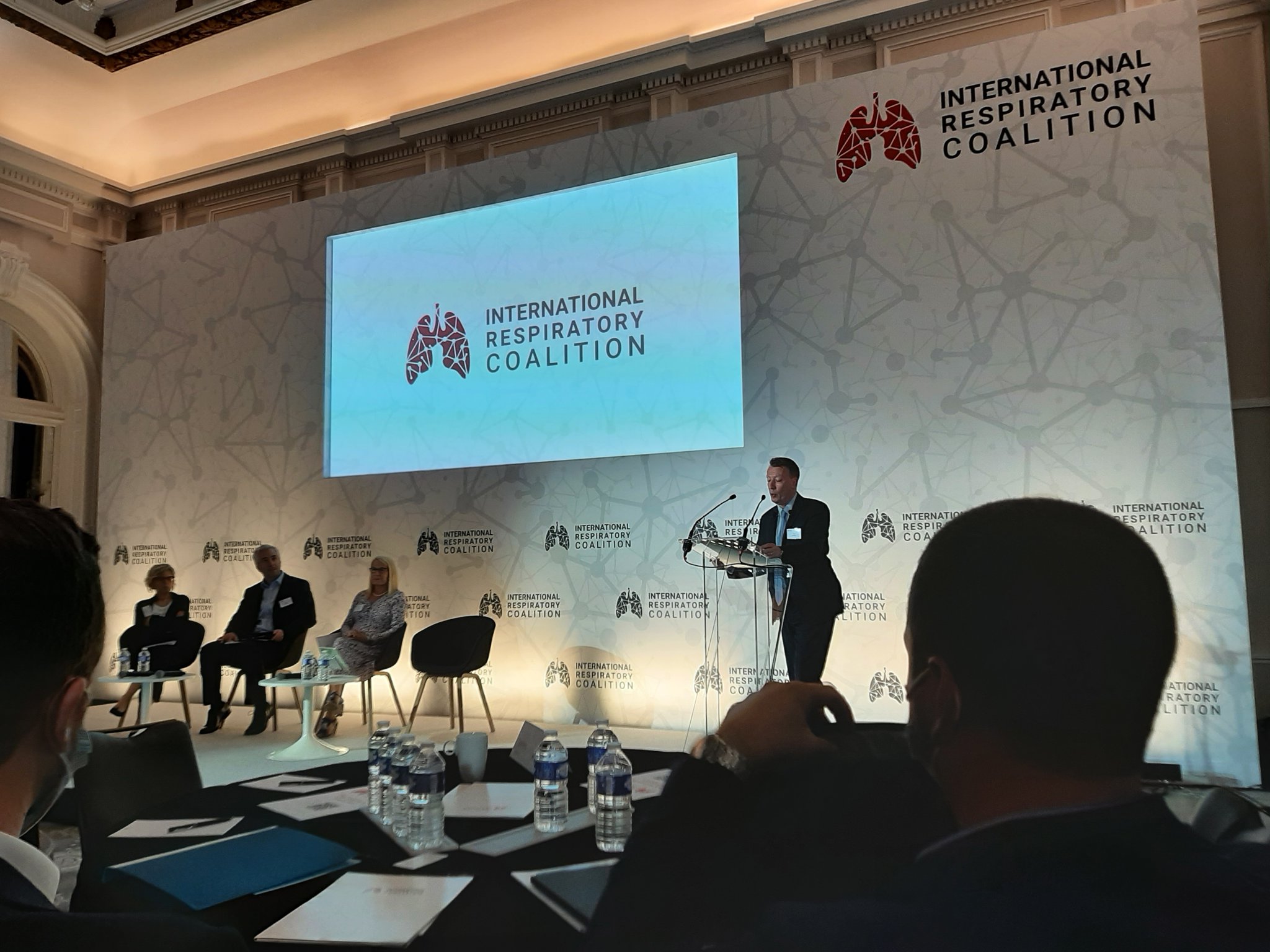 In June, EFA participated in the International Respiratory Coalition (IRC) summit organised by the European Respiratory Society (ERS). The IRC is a new initiative created in 2021 to improve respiratory care at national level through respiratory strategies and action through a multi-stakeholder approach.
The meeting ran over two days in Paris, where medical representatives from respiratory societies all over the world, as well as international respiratory patient representatives, exchanged views on how to achieve a better recognition of respiratory care, and therefore better diagnosis and treatment in the upcoming years.
The first day was broadcasted and served to take stock of the impact of COVID-19 on respiratory care. A distinguished panel of key opinion leaders on pulmonology from all over the world discussed about the current priorities in the respiratory field and reflected on how to progress in the post-pandemic world.
The second day was a closed event to present and brainstorm on current EU initiatives relevant for respiratory health; best practices at national level; and the strategies that are being currently devised. EFA Isabel Proaño actively participated in the discussions and presented on the EU Healthier Together Initiative that aims to tackle non-communicable diseases with a focus on chronic respiratory disease from 2022-2027. She also presented on the EU advocacy work the European Lung Health Group is conducting within the framework of the BREATHE Vision for 2030 project.
More information about the IRC summit is available in the European Respiratory Society (ERS) website. More information about the International Respiratory Coalition (IRC) is here.