On 7-10th September, an EFA delegation attended Congress was the annual opportunity for EFA to liaise with the scientific community, learn and get up to speed with the latest scientific advances and to further bring the voice of our atopic dermatitis / atopic eczema patient community.
Showcasing EFA's latest findings on the burden of atopic eczema in Europe
This year, we were pleased to launch our latest publication the Atopic Eczema Consensus Report, during the EADV congress. Over the last two years EFA has worked with key opinion leaders in the field of atopic eczema in Europe (healthcare professionals, patients, patients advocates) to define the many burdens of the disease and find a consensus on priorities to support patients and their families.
The final report captures the discussions by the key leaders, based on a literature review and first-hand experiences from patients and healthcare professionals. These discussions explain the different burdens that patients encounter in their daily life and propose solutions for permanent and significative change in the healthcare systems across Europe.
EFA's Programmes Manager Valeria Ramiconi presented the report during a side-event organised by the International Alliance of Dermatology Patient Organizations (GlobalSkin) on 7th September to an audience of international patient representatives.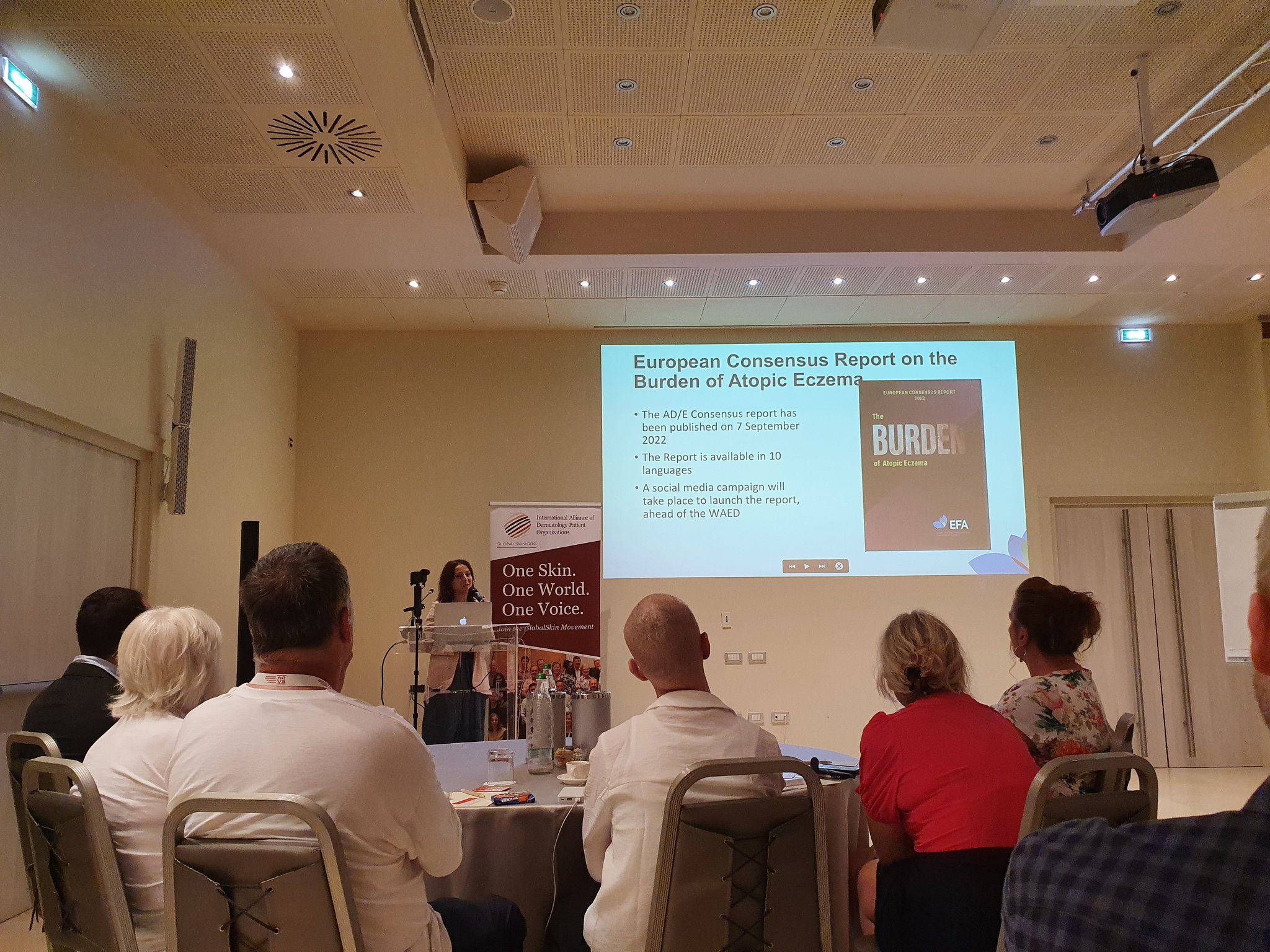 Voicing patient needs at the EADV Congress
EFA's Director, Susanna Palkonen, spoke at the Scientific Programme session: "Private Office Practice Management", where she presented the win-win for patient needs management; tp organise your HCP practice around the dermatology patient, especially in atopic eczema. This method, she highlighted, can help address the burden it poses on patients and families. It sparked discussion on welcoming patients who are engaging and looking for information on their disease.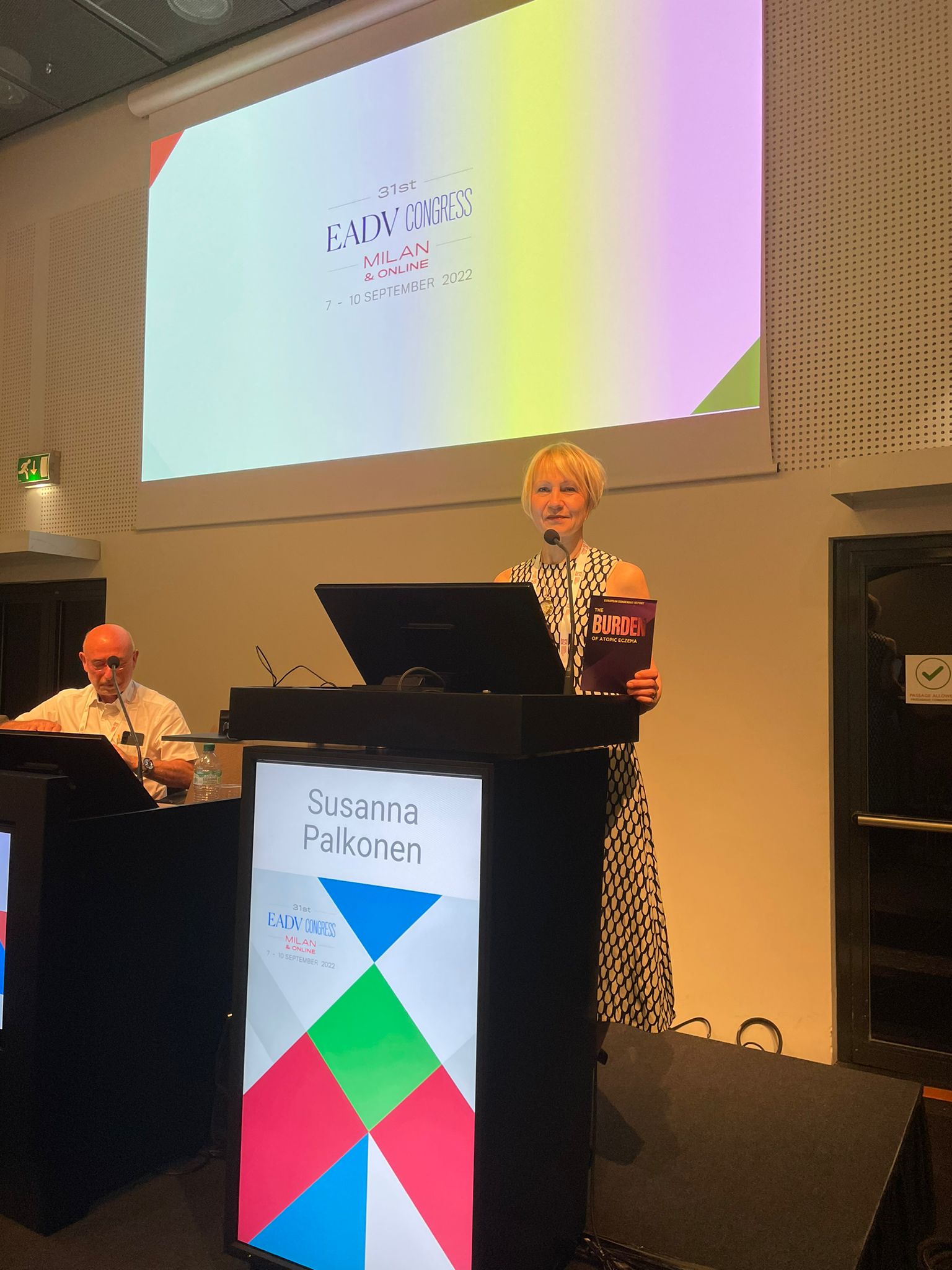 EFA was also present at the Patient Advocacy Booth where all patients' organisations showcased their latest work, as well as with a virtual booth offering EFA's latest activities and publications!
More information about the 31st Congress of the European Academy of Dermatology and Venereology can be found in the EADV website.