World Atopic Eczema Day 2023: #IfYouOnlyKnew
Join us on World Atopic Eczema Day 2023!
The European Federation of Allergy and Airways Diseases Patients' Associations (EFA) in partnership with Global Skin has developed the World Atopic Eczema Day Campaign Toolkit 2023.
Download the Toolkit 2023 to find everything you need to support in making atopic eczema and its impact on patients better known and more understood.
This year's campaign will share the thoughts of children and youth living with atopic eczema through the hashtag #IfYouOnlyKnew.
We will bring to the centre patients' feelings appealing to the audience's sensitivity, with an actual ask to be heard and understood through active dialogue.
The campaign will therefore pivot on the hashtag #IfYouOnlyKnew paired with #AtopicEczemaDay.
In the toolkit you will find digital materials to add your voice to the global social media campaign happening on September 14th.
Become part of the atopic eczema patient support network by using our ready-to-use digital toolkit to share your story.
The 2023 toolkit contains:
Social Media cards
Social Media blank cards
Template outreach script
For further information, This email address is being protected from spambots. You need JavaScript enabled to view it..
#IfYouOnlyKnew
Follow and use the #AtopicEczemaDay and #IfYouOnlyKnew hashtags to connect with the European and global patient community on Facebook, Twitter and LinkedIn – we are looking forward to virtually meeting you there!
Leading up to September 14th, download the social cards below and use the suggested text to spread awareness about Atopic Eczema.
There is a rising concern in the community about the emotional consequences of the illness affecting the mental health of the patients, especially the ones who are in their developmental age. It's not so easy to make it understandable how it feels to deal continuously with the burdens of AE, and it's probably harder to imagine what could be the perceptions, the fears and the untold needs of the young.
Instructions:
Social Media Cards
Click and drag each social post graphic to your desktop and add your text into your post.
You can also download the images here: square format | rectangle format.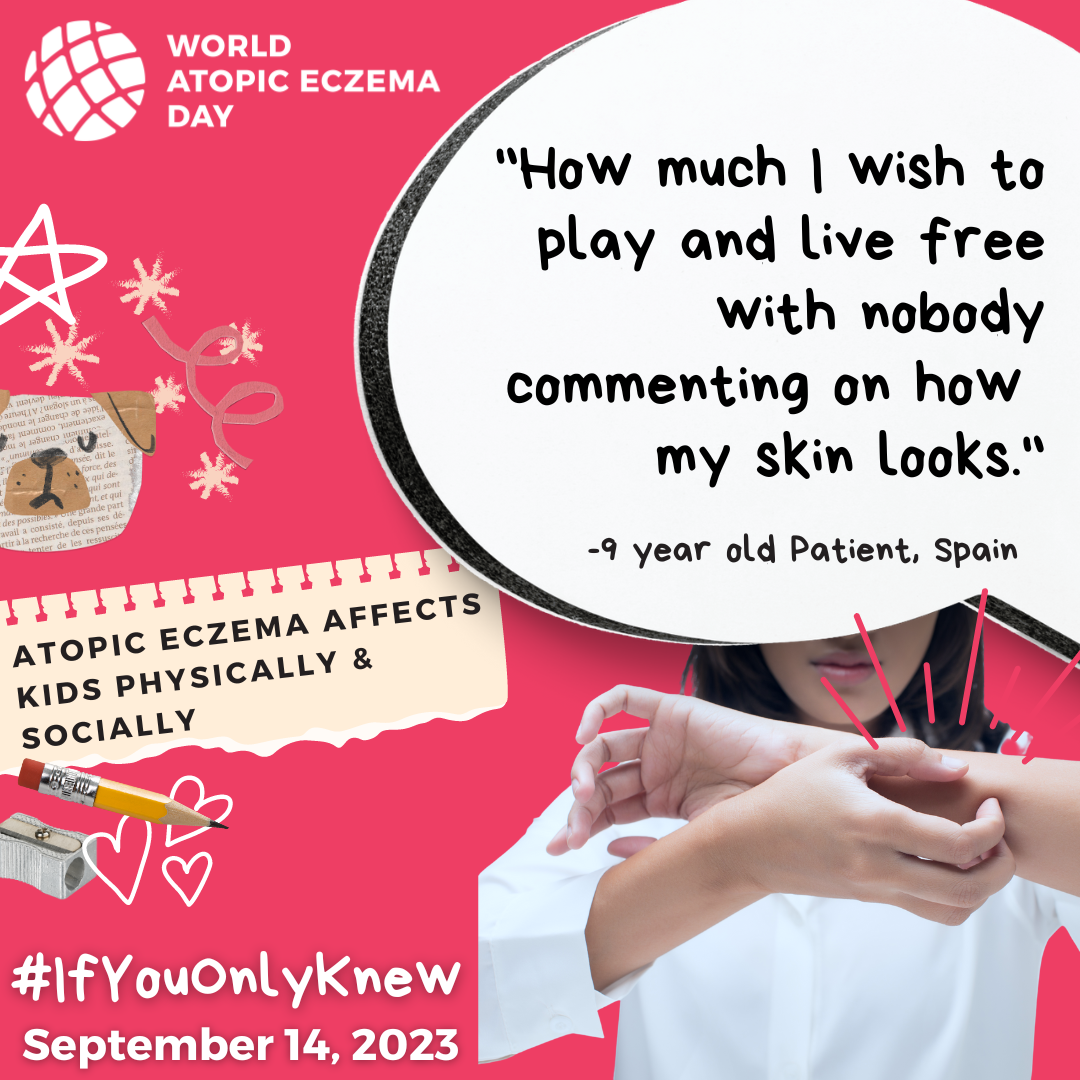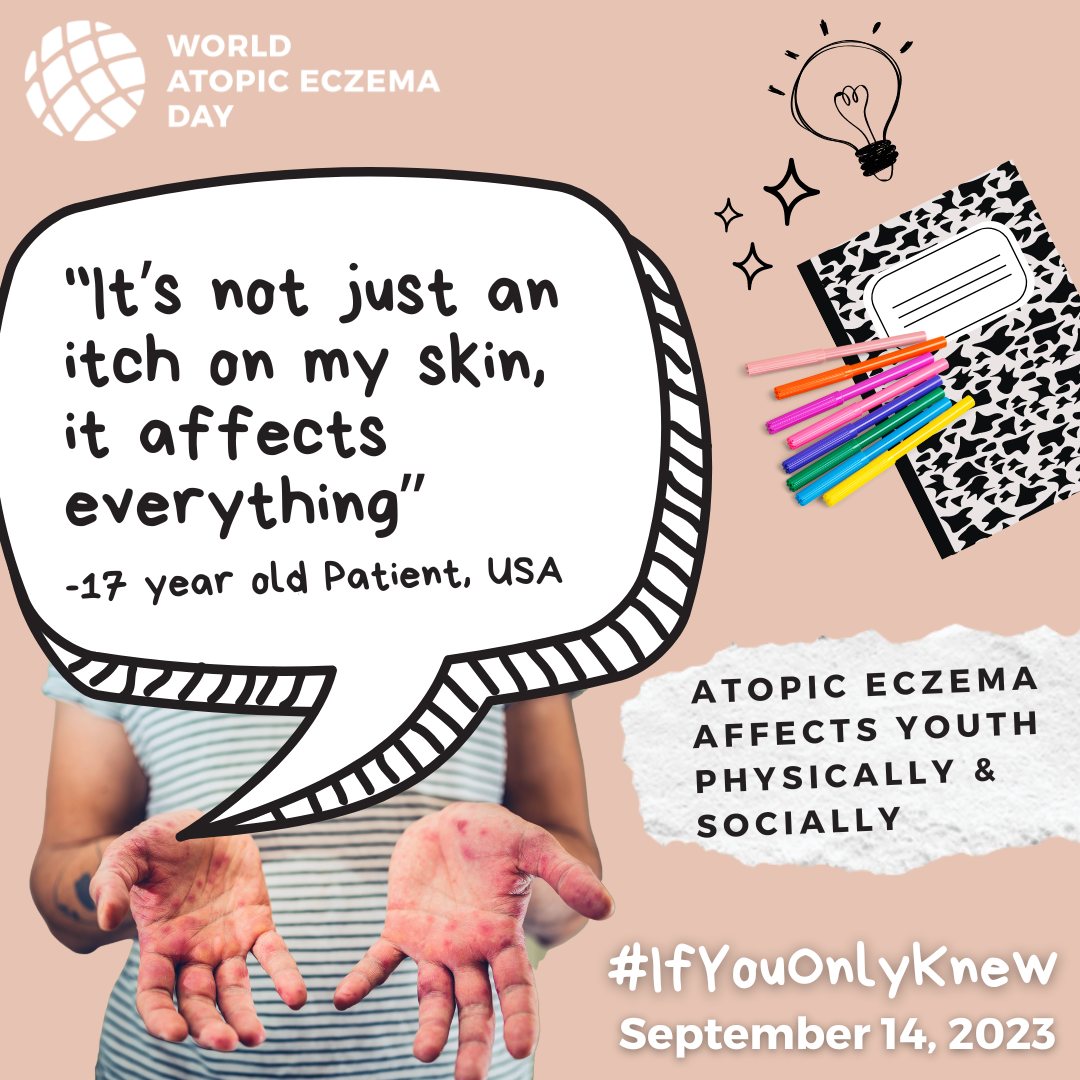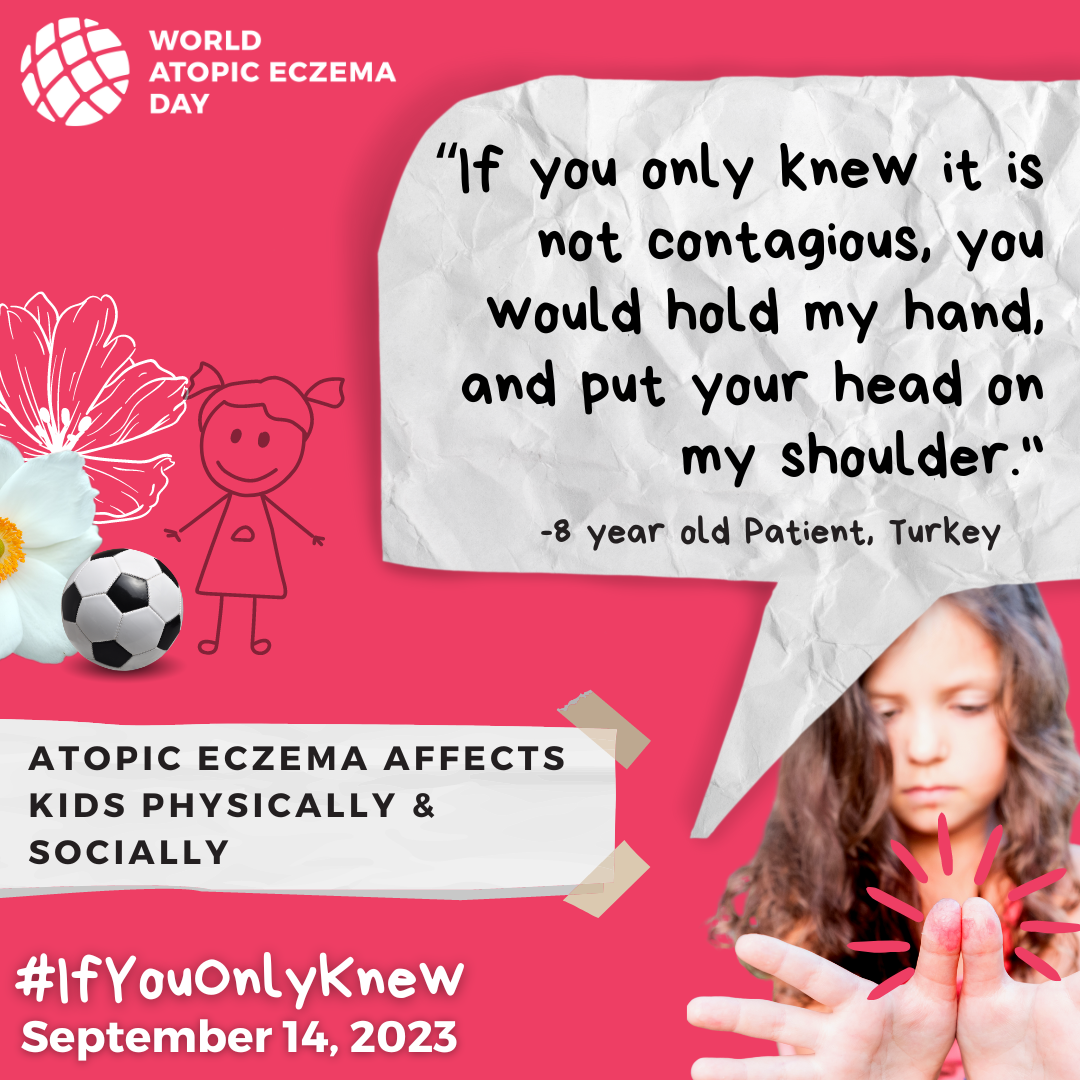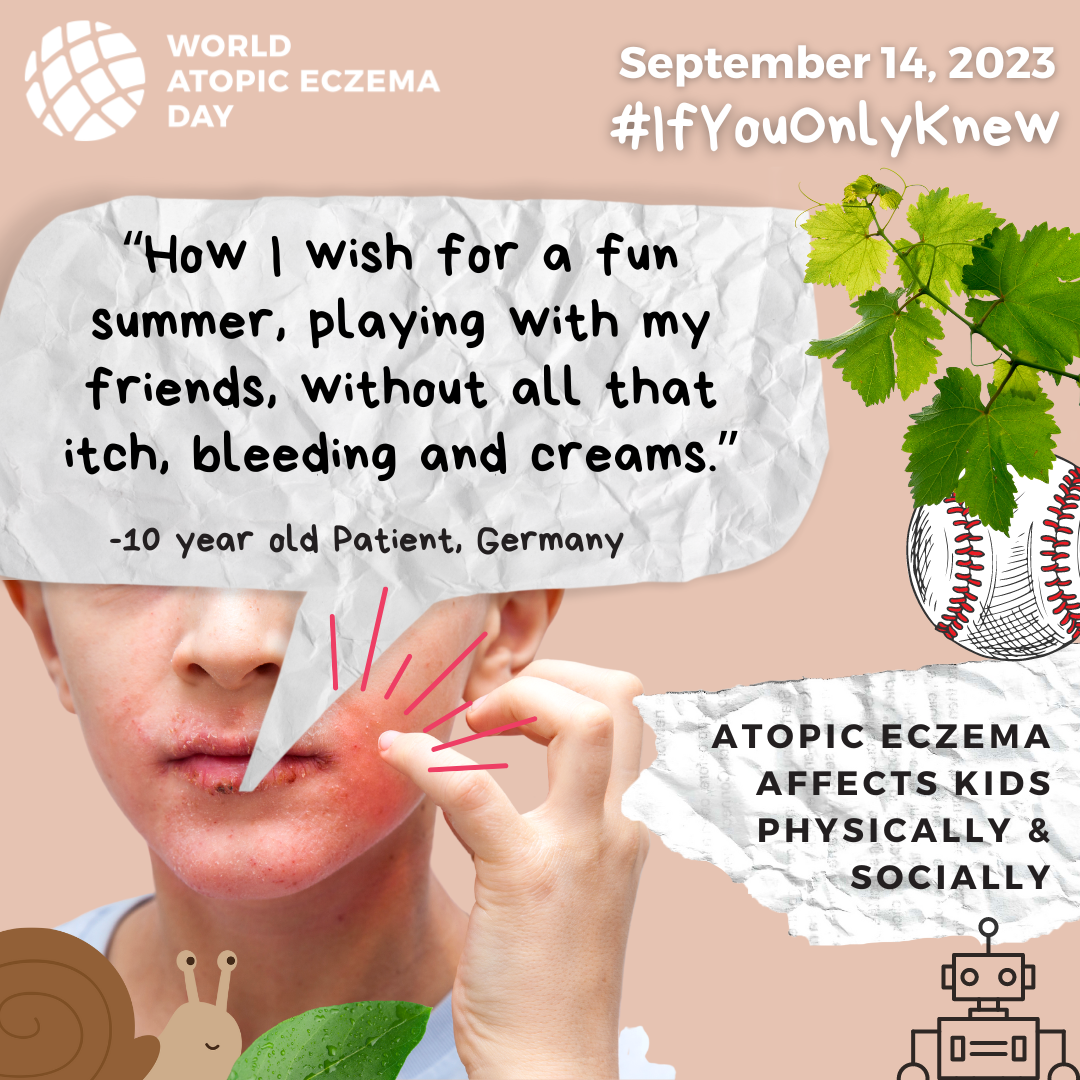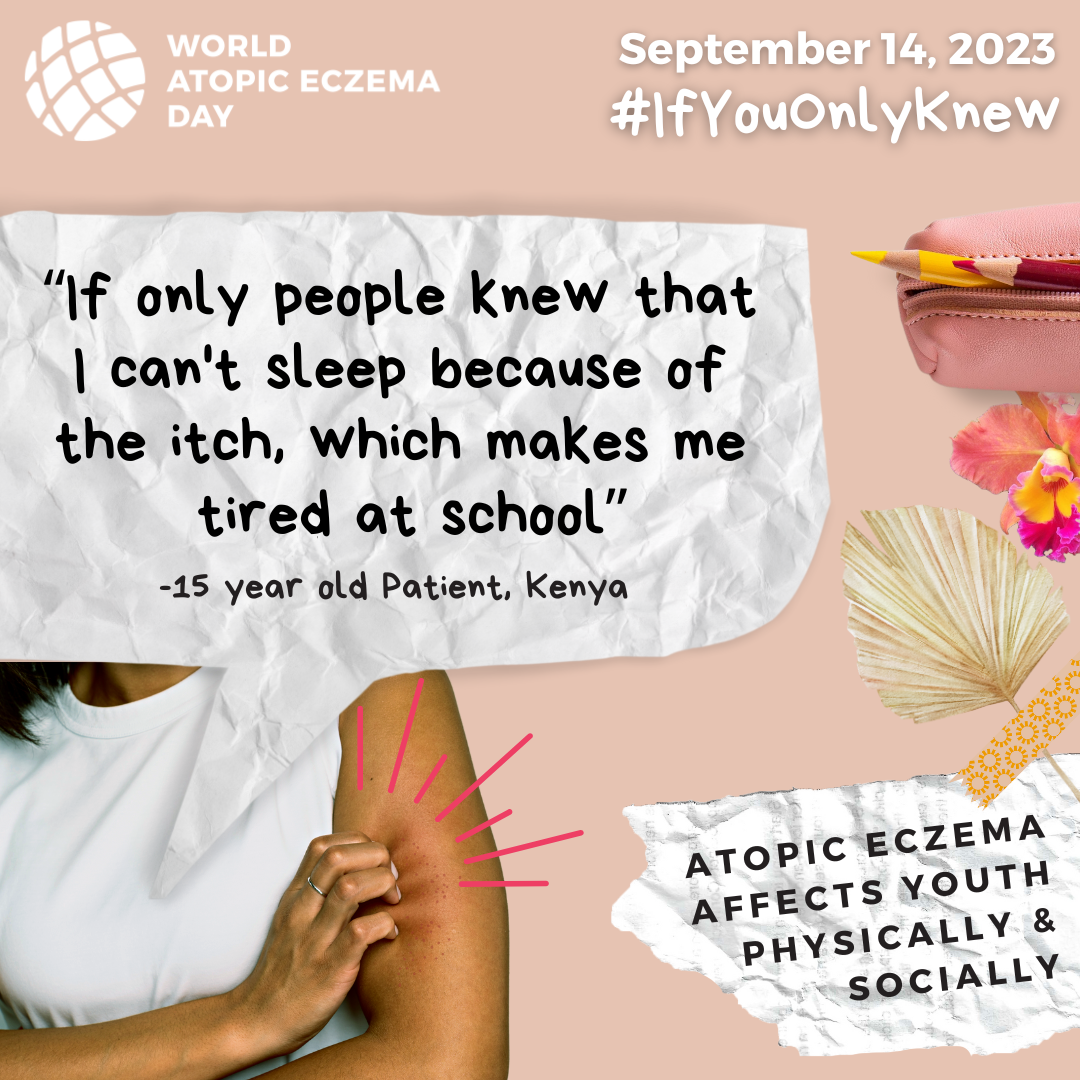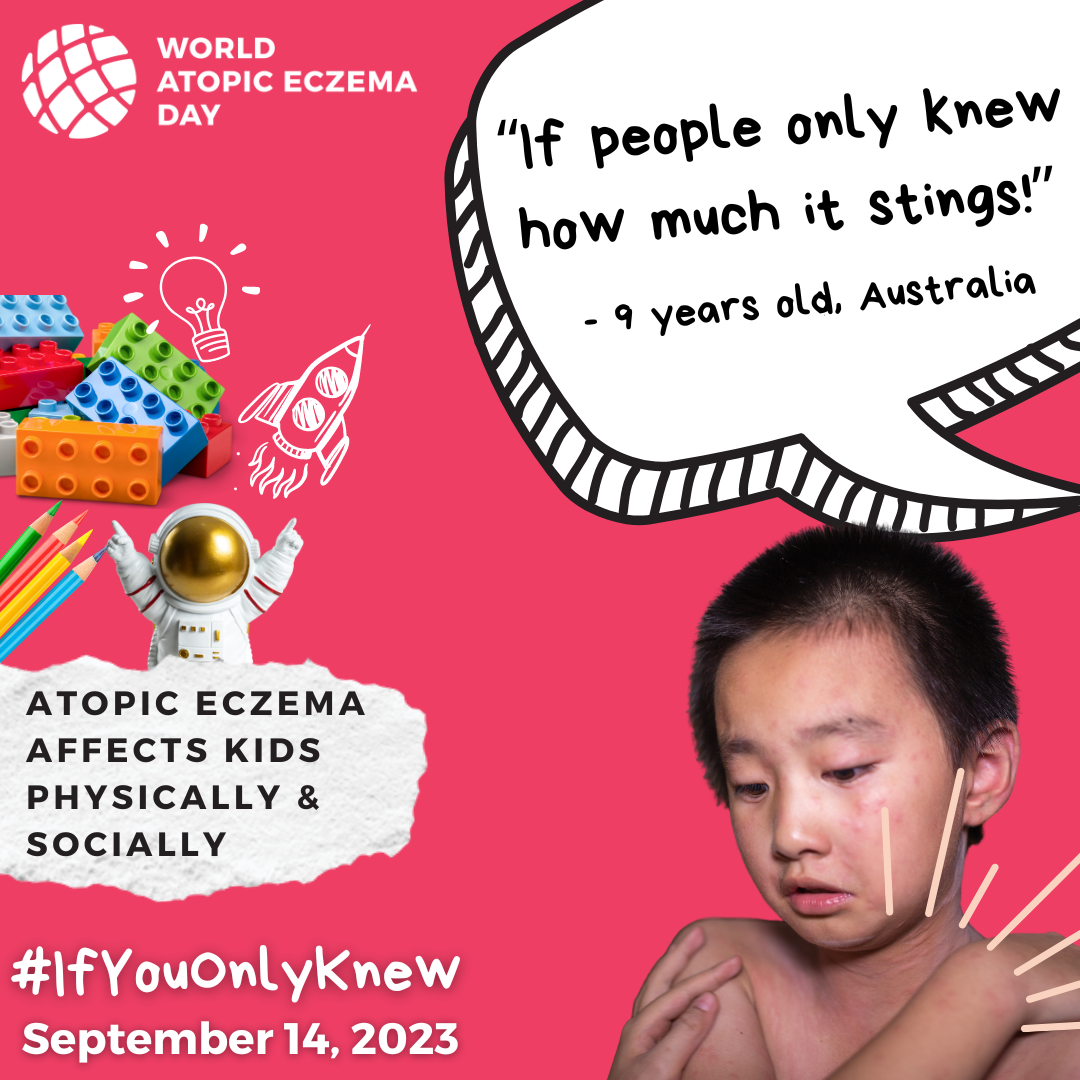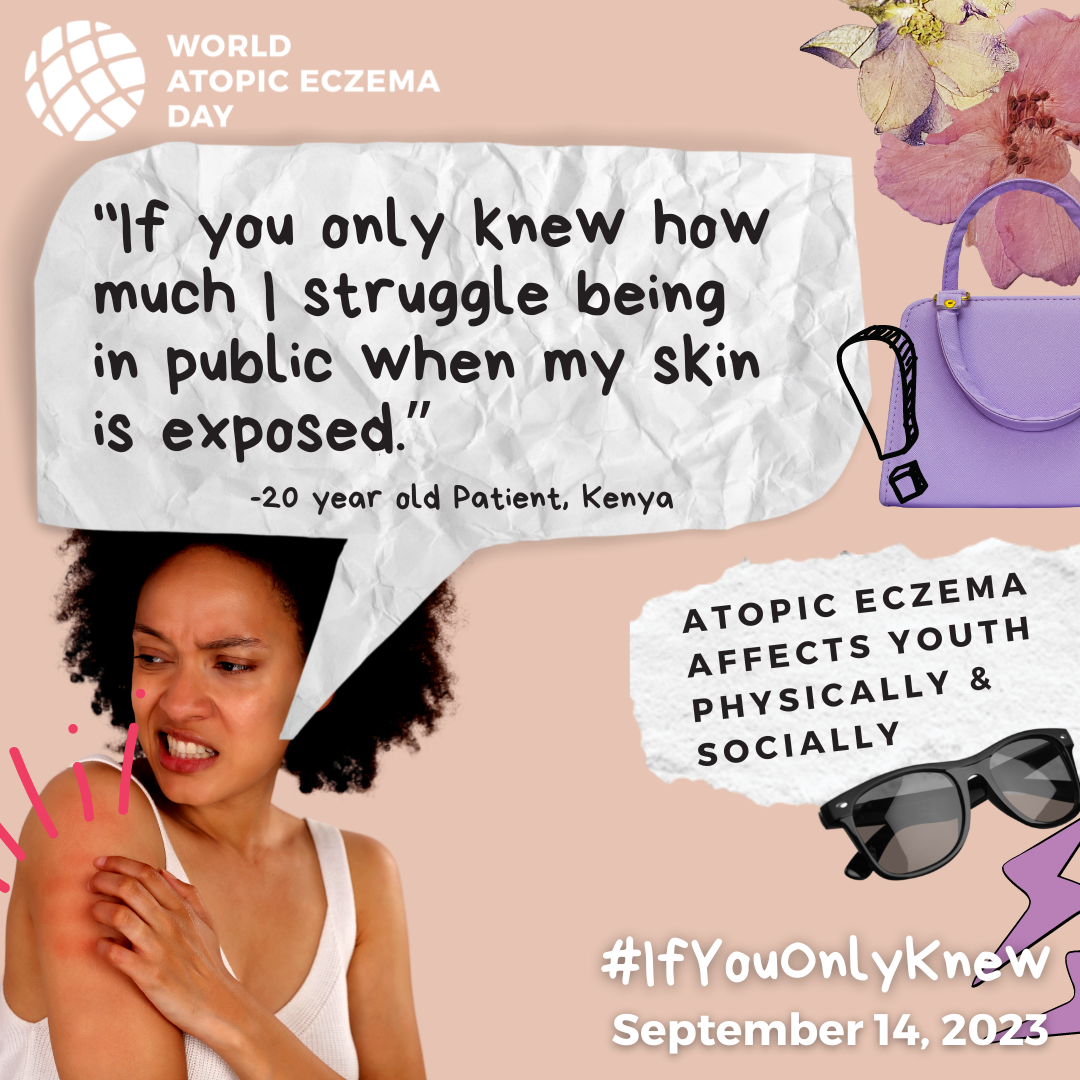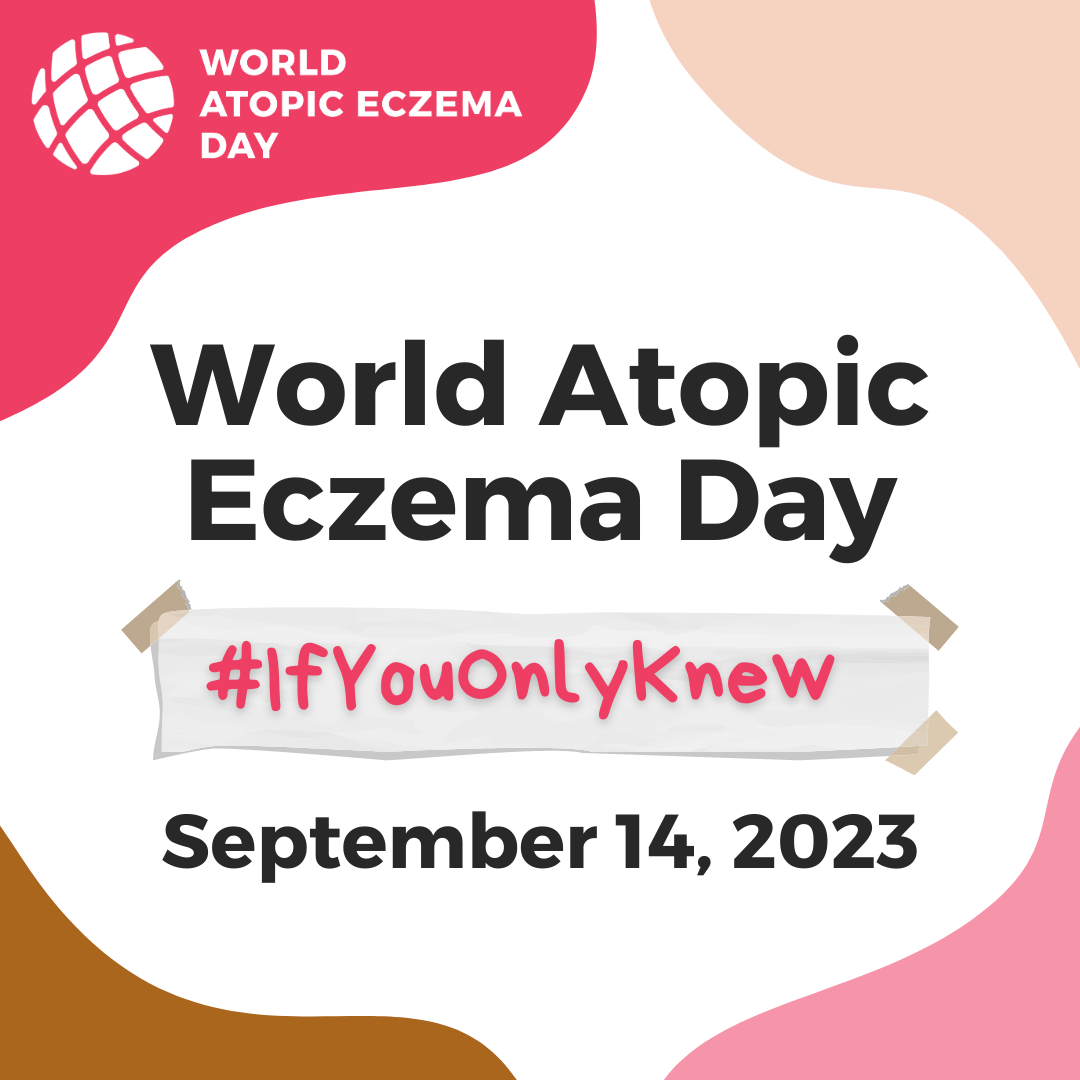 Blank Cards
Use these blank cards to fill in your own text and add your own logo.
Download the images here: square format | rectangle format.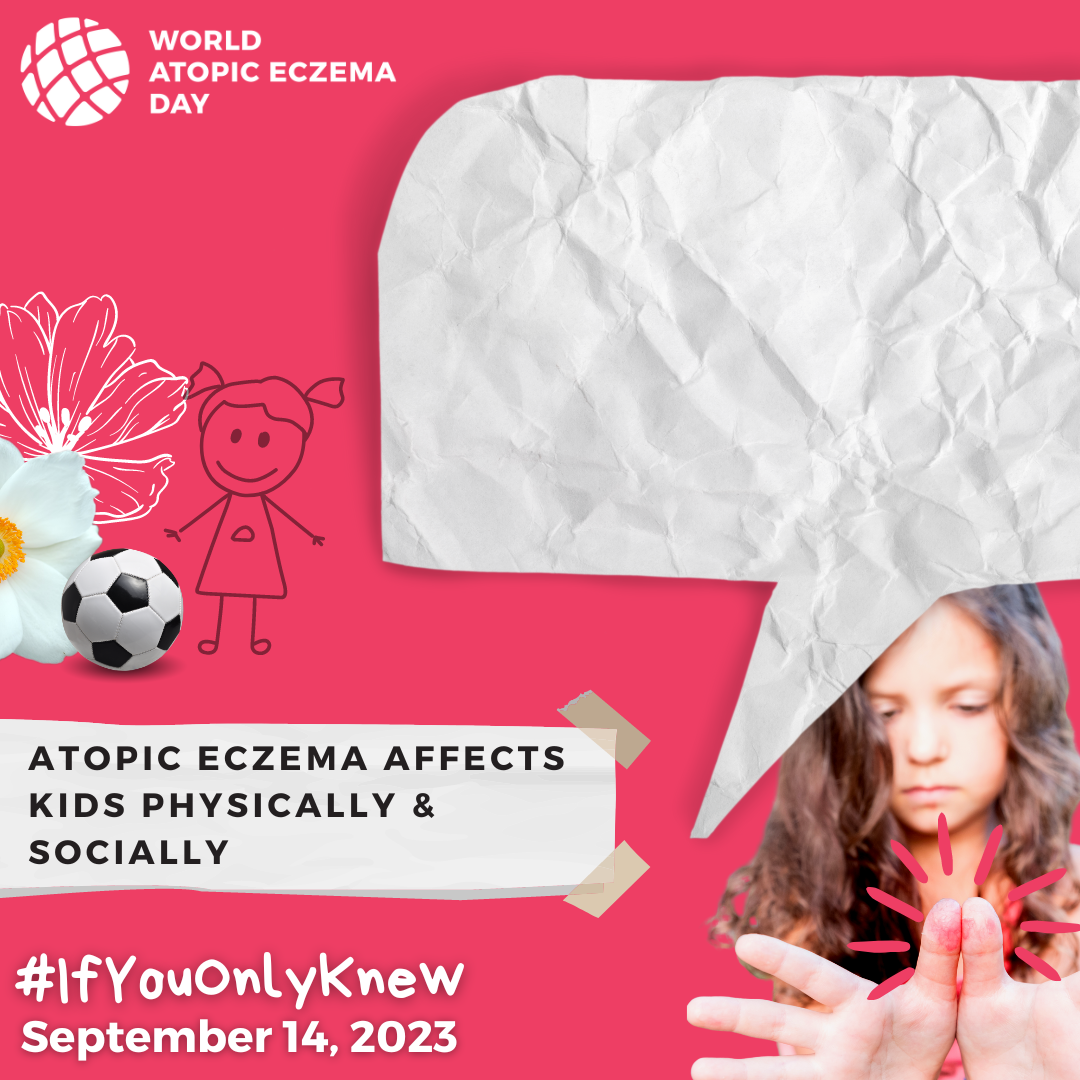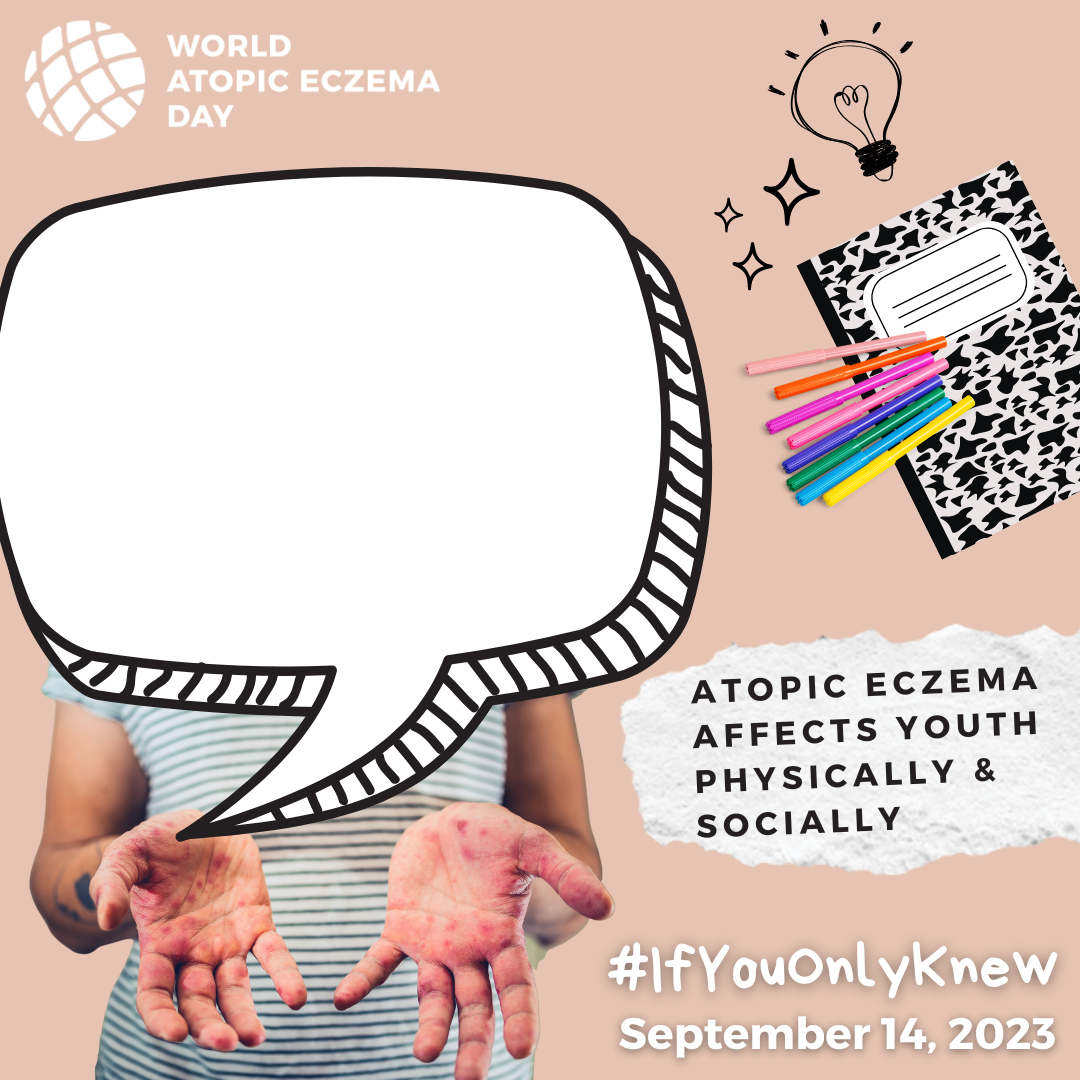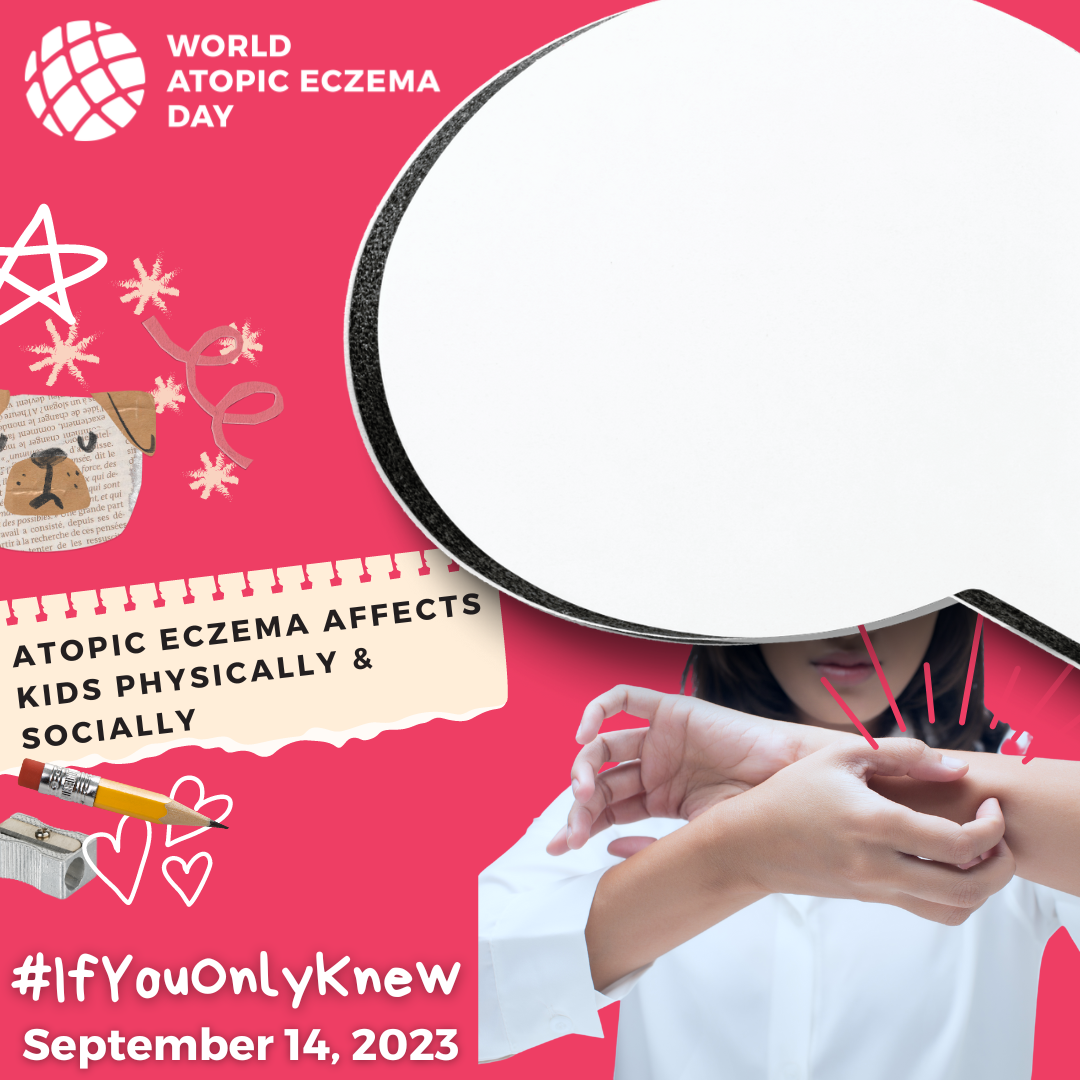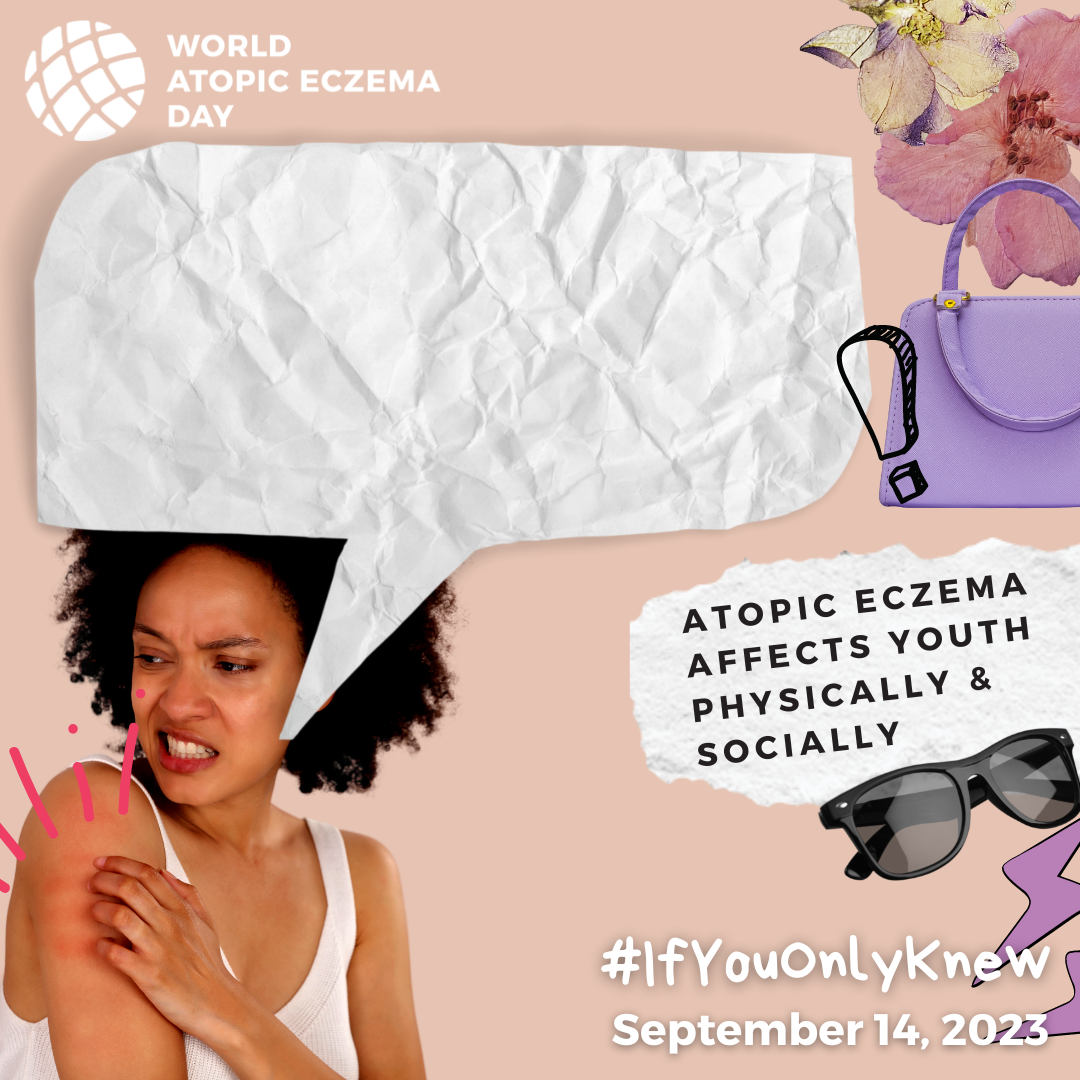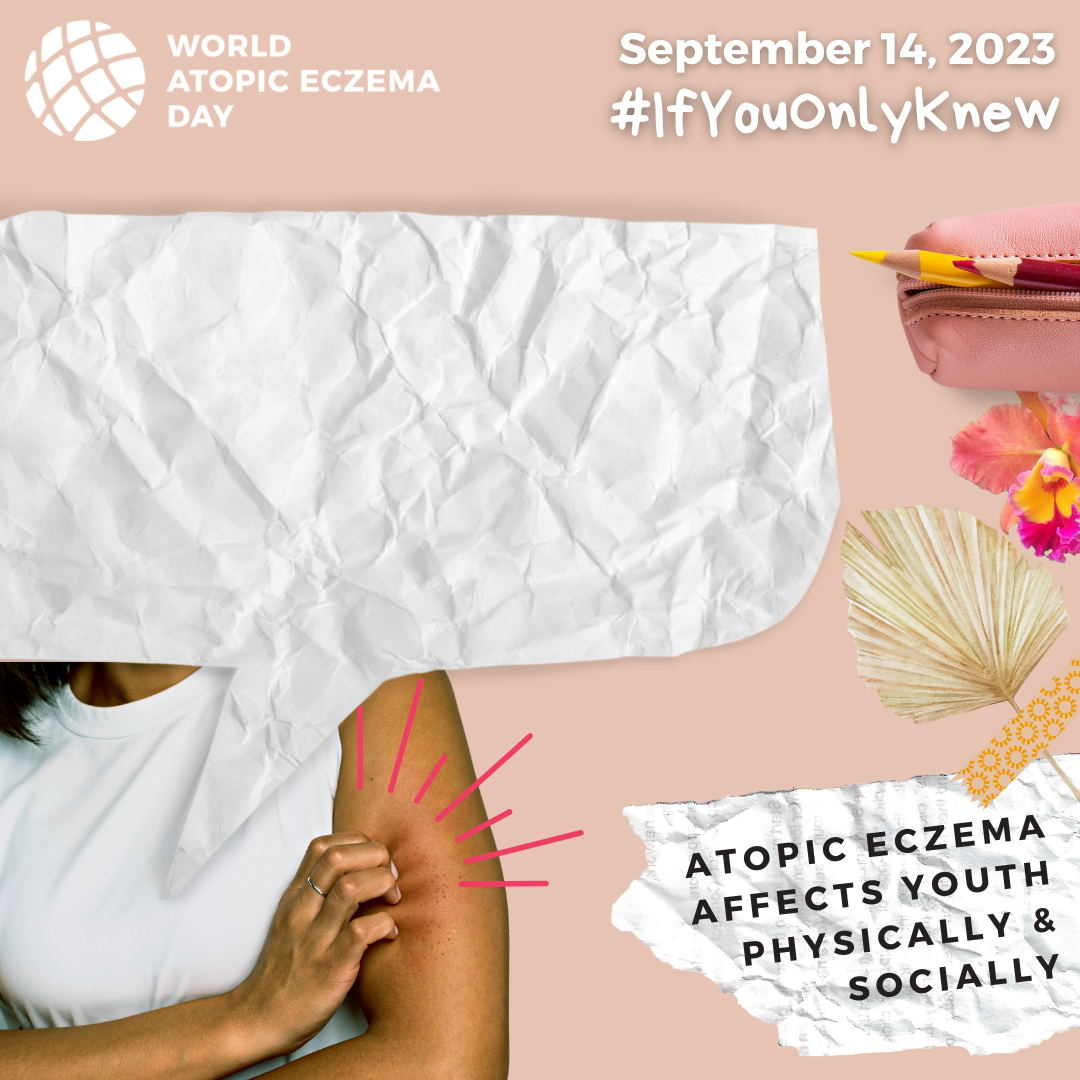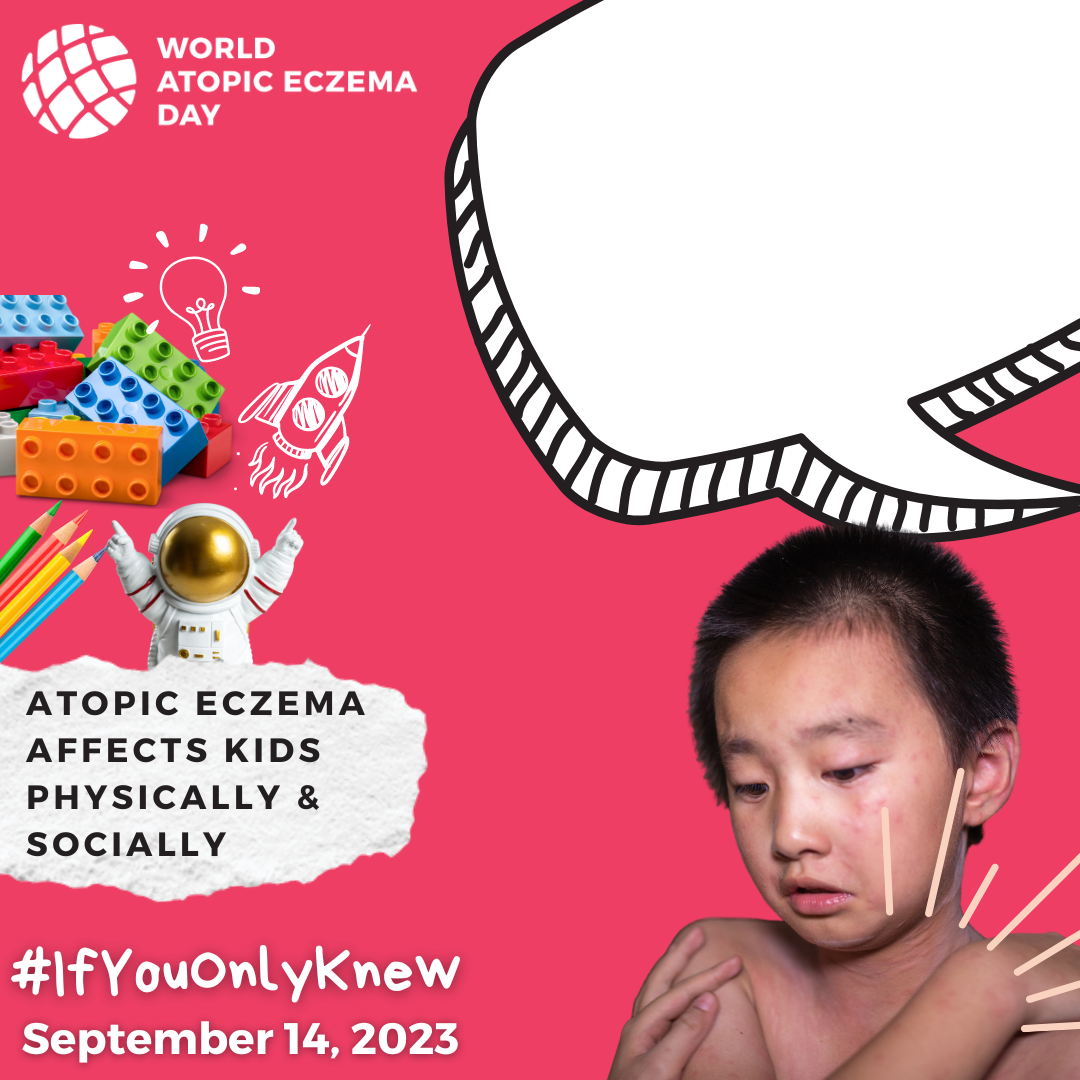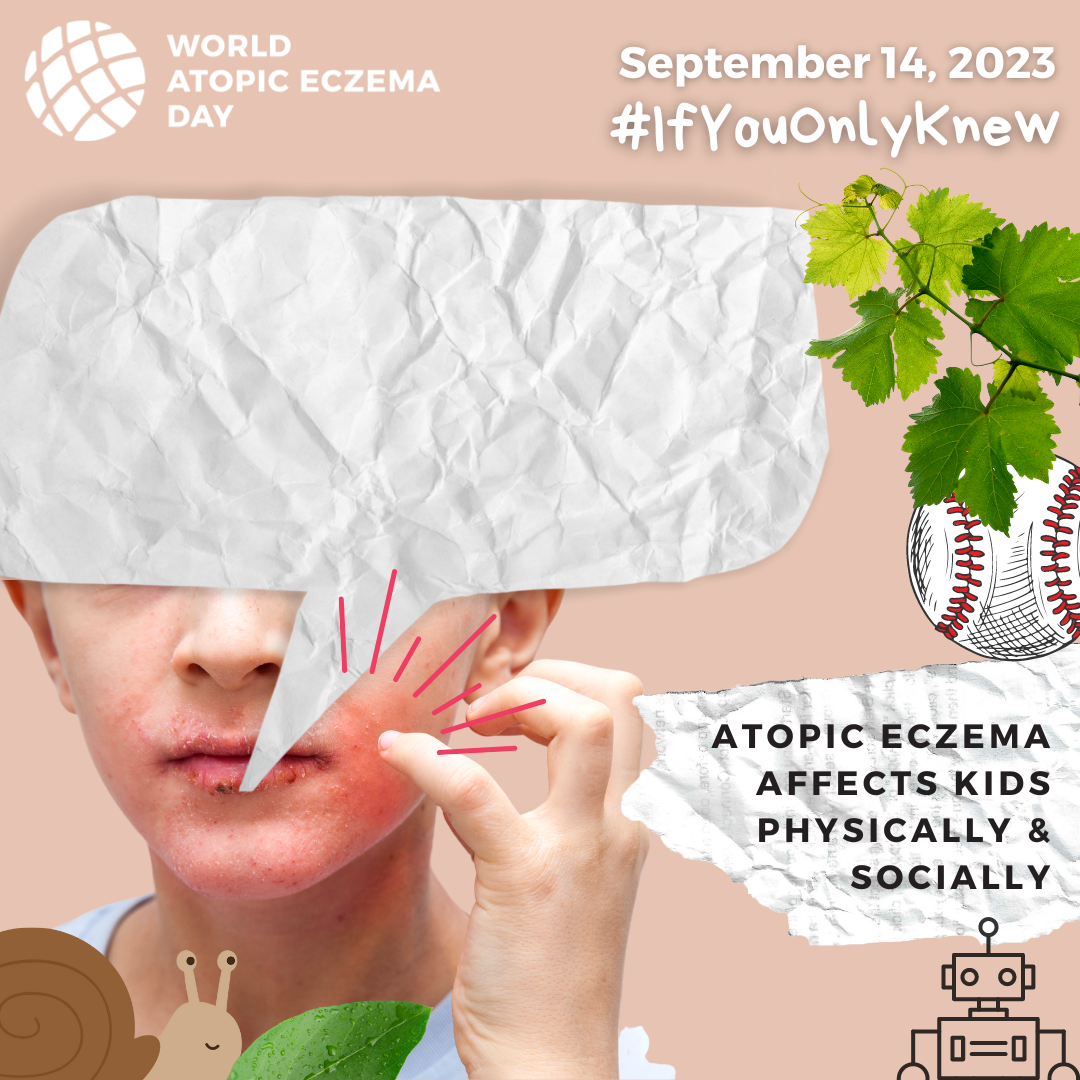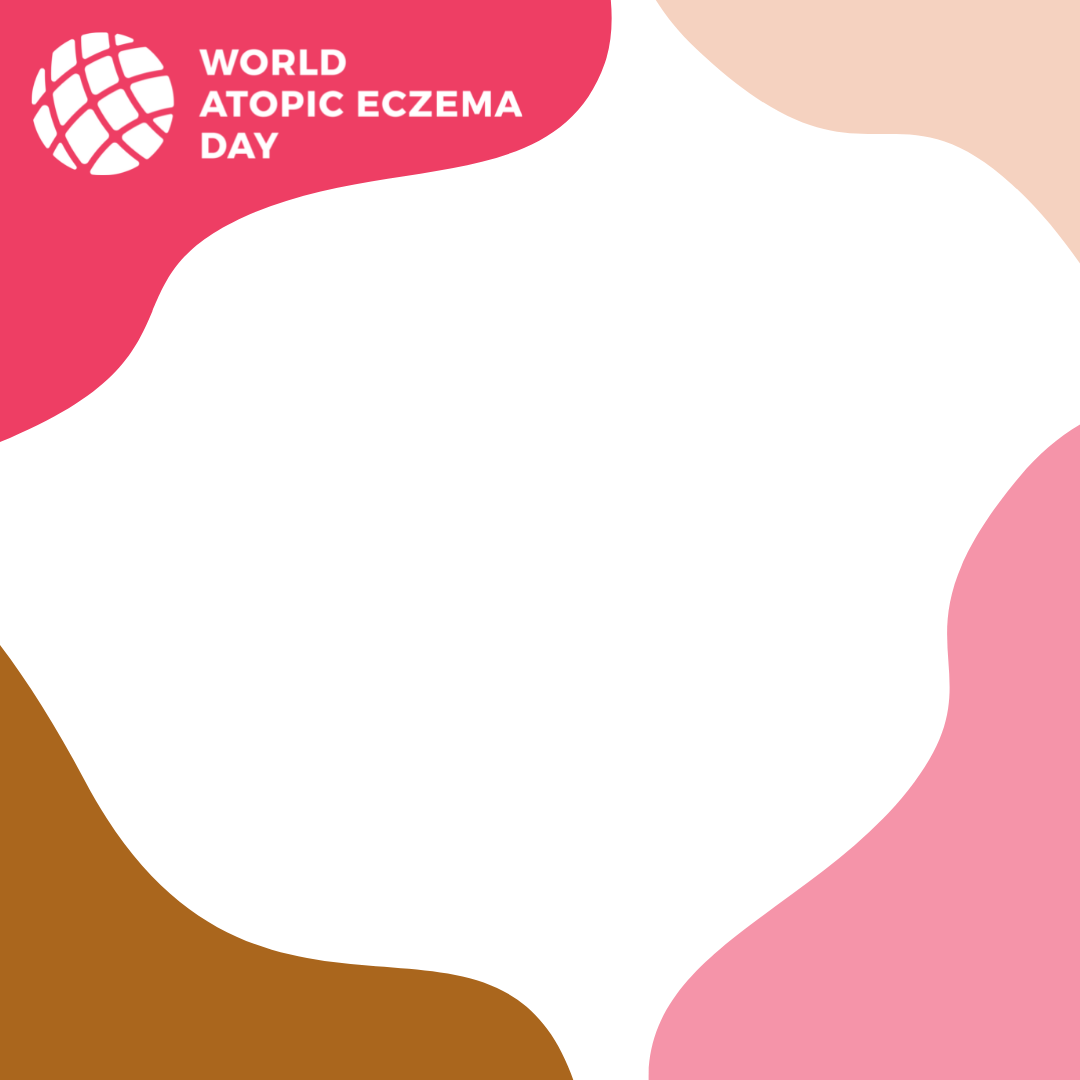 Social Media Banners
Drag each high-resolution image to your desktop and use it to change your Facebook, LinkedIn and Twitter profile banner to show support for WorldAtopic Eczema Day 2023.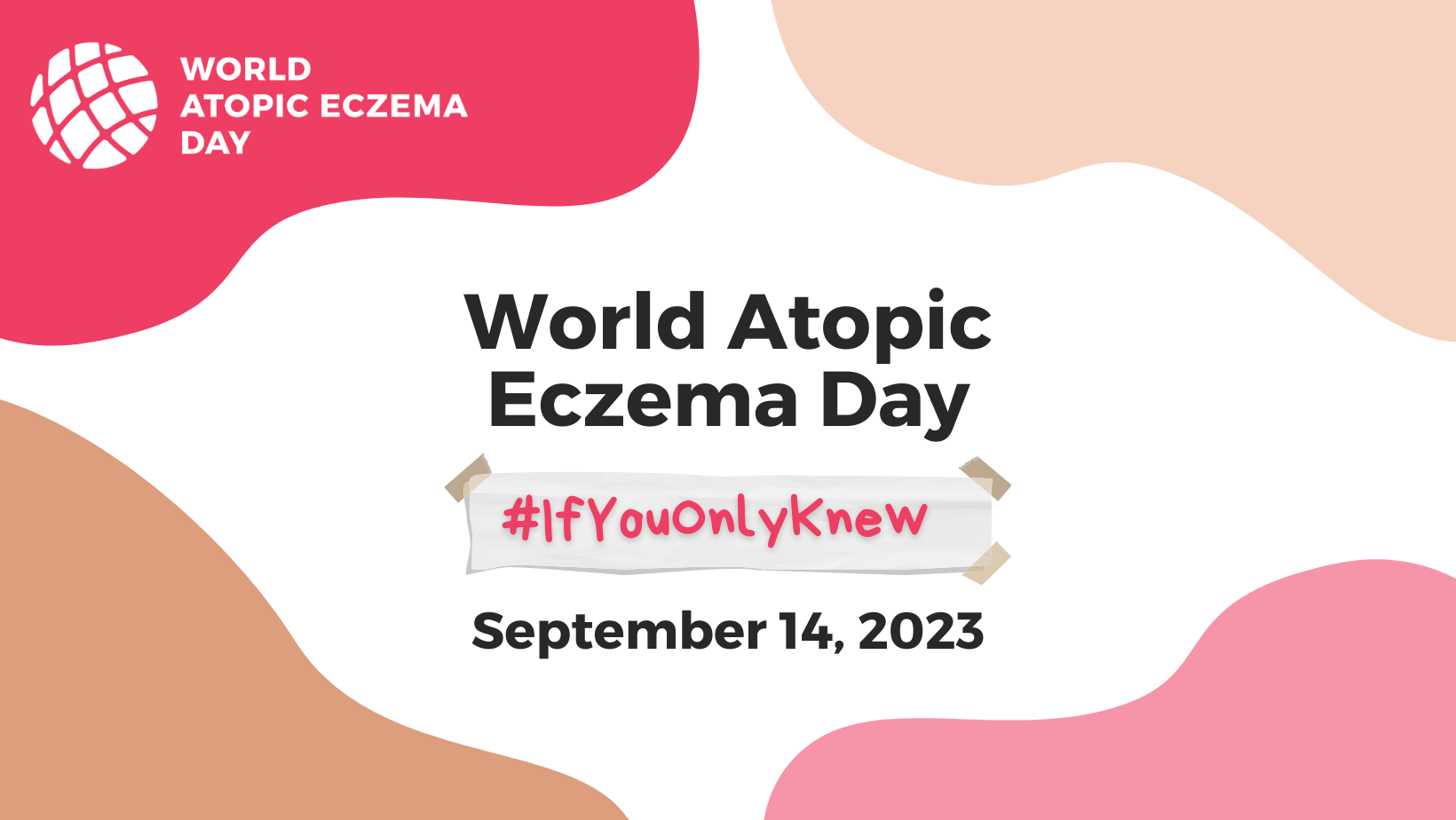 LinkedIn Banner

Twitter Banner

Find out more about how to join by downloading the toolkit.
EFA World Atopic Eczema Day Fund - open until 4 September 2023
EFA offers financial grants for EFA Members wishing to organise communication activities at national level. There are two types of grants, independent from each other. Each EFA Member can request both grants.
If you wish to apply for a grant, please contact us at This email address is being protected from spambots. You need JavaScript enabled to view it. by 4 September 2023, indicating if you would need any extra information or technical support (i.e. social media paid promotion knowledge and techniques).
Download application guidelines for more information.