World Atopic Eczema Day 2022: Inside Atopic Eczema
Join us on World Atopic Eczema Day 2022!
Download the World Atopic Eczema Day Communications Toolkit 2022 to find everything you need to support in making atopic eczema and its impact on patients better known and more understood.
In the toolkit you will find digital #AtopicEczemaDay materials to add your voice to the global social media campaign happening on September 14th.
Become part of the atopic eczema patient support network by using our ready-to-use digital toolkit to share your story.
The 2022 toolkit is available in French, English, Serbian, Spanish and Turkish.
#InsideAtopicEczema
Follow and use the #AtopicEczemaDay and #InsideAtopicEczema hashtags to connect with the European and global patient community on Facebook, Twitter and LinkedIn – we are looking forward to virtually meeting you there!
Leading up to September 14th, download the social cards below and use the suggested text to spread awareness about Atopic Eczema.
Instructions:
Click and drag each social post graphic to your desktop, and copy + paste the suggested text into your post. You can also download the images here.
You can also download the cards in French, English, Serbian, Spanish and Turkish.
General Awareness
Atopic eczema is more than itchy skin, it is a systemic, multidimensional disease that affects the minds and bodies of people around the world. Atopic eczema is a complex disease. We raise awareness of the immense burden it has on patients and caregivers and the need for care and treatment that is reflective of the multidimensional nature of the disease.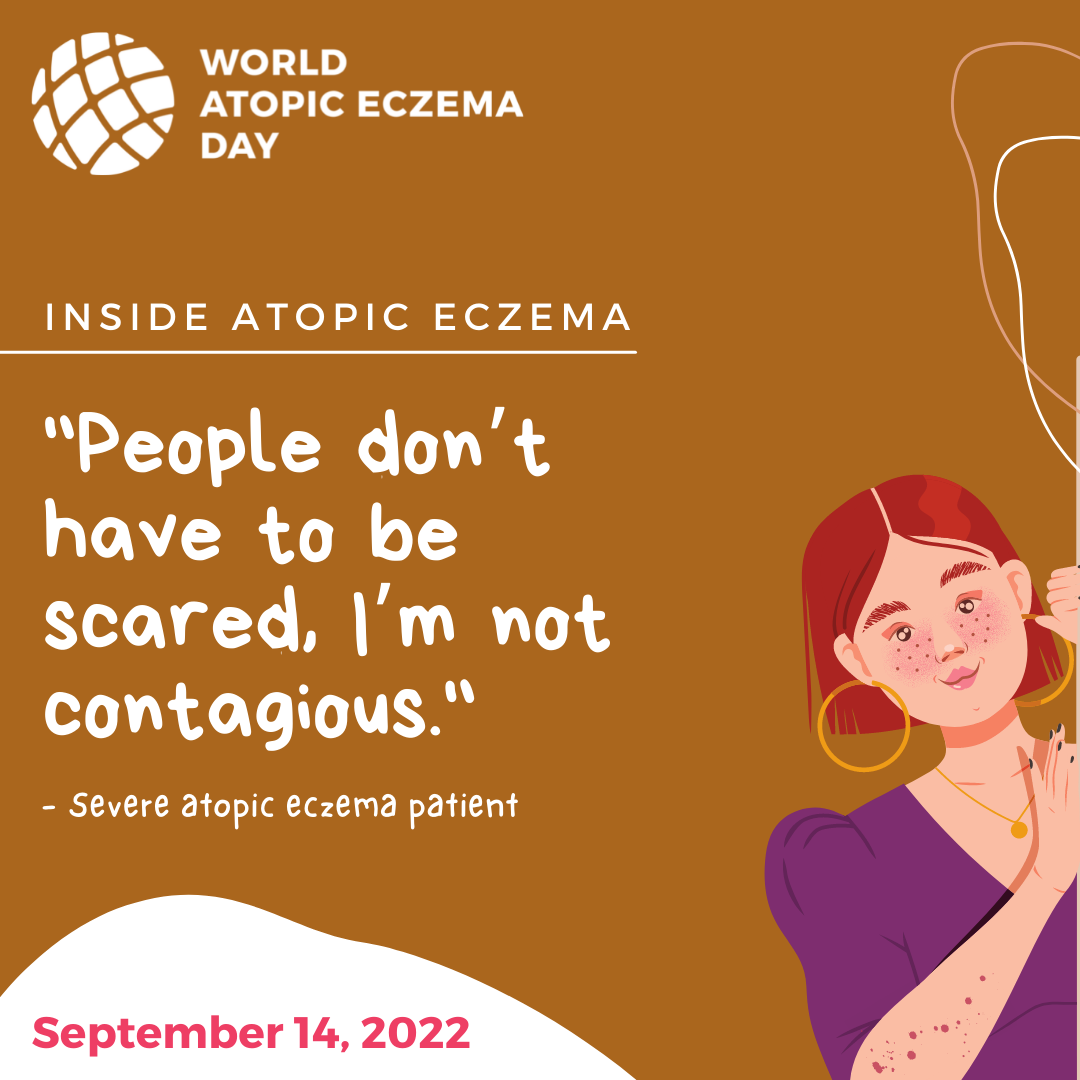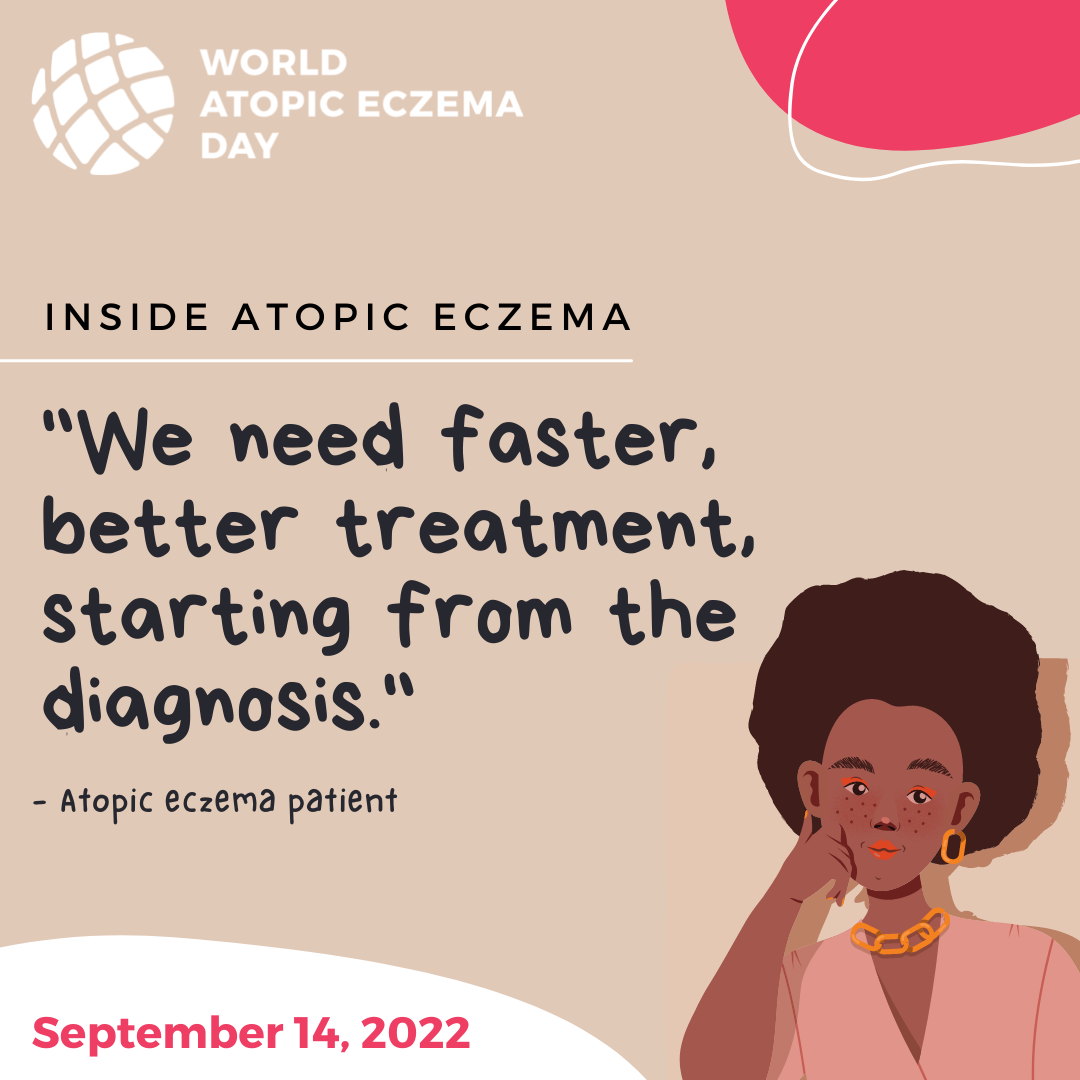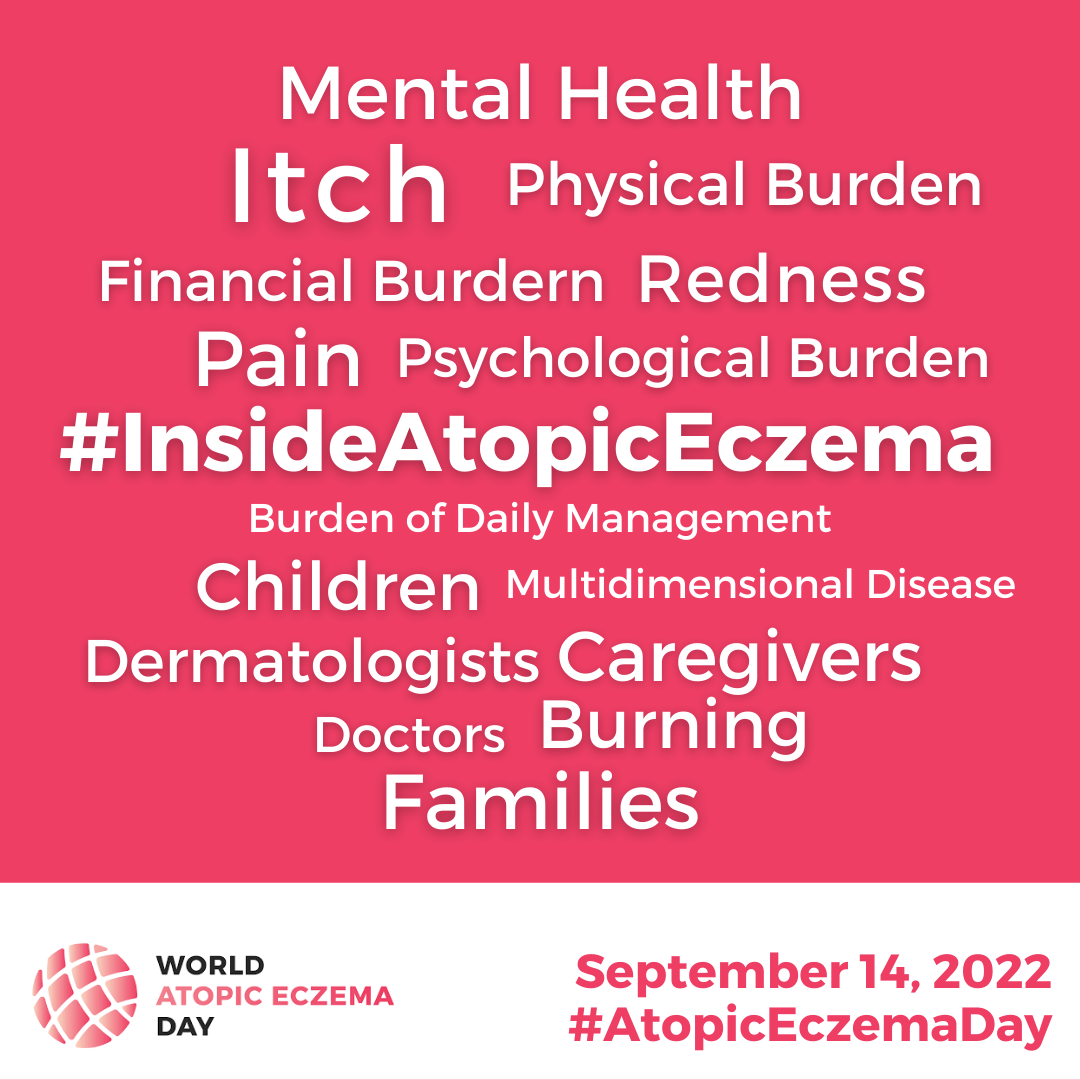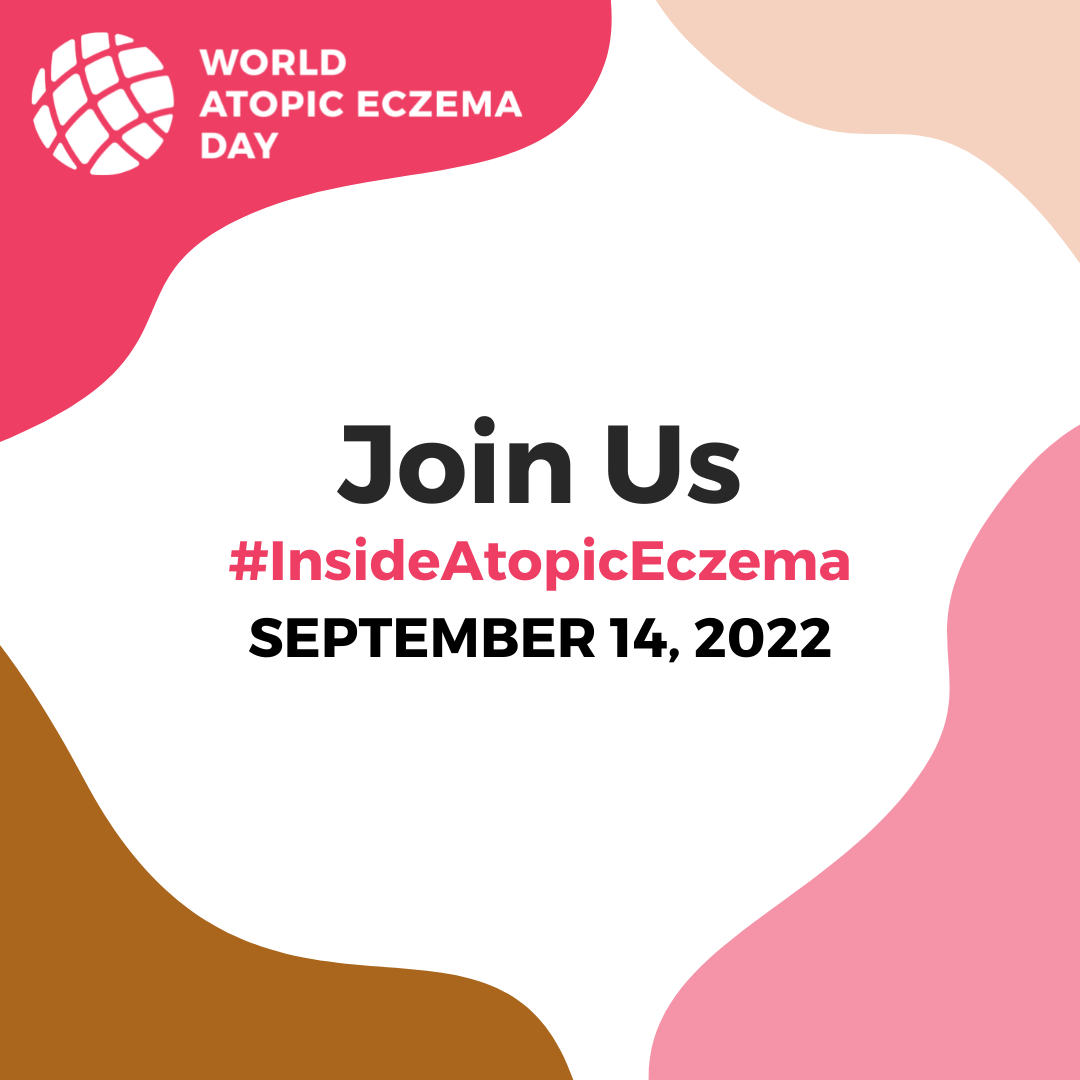 Burden of Extreme Itch and Physical Pain
Itch is a misunderstood and underestimated burden of atopic eczema. Many patients describe itch as all-consuming and worse than pain. This itch is often accompanied by pain caused by scabbing and open wounds from uncontrollable scratching.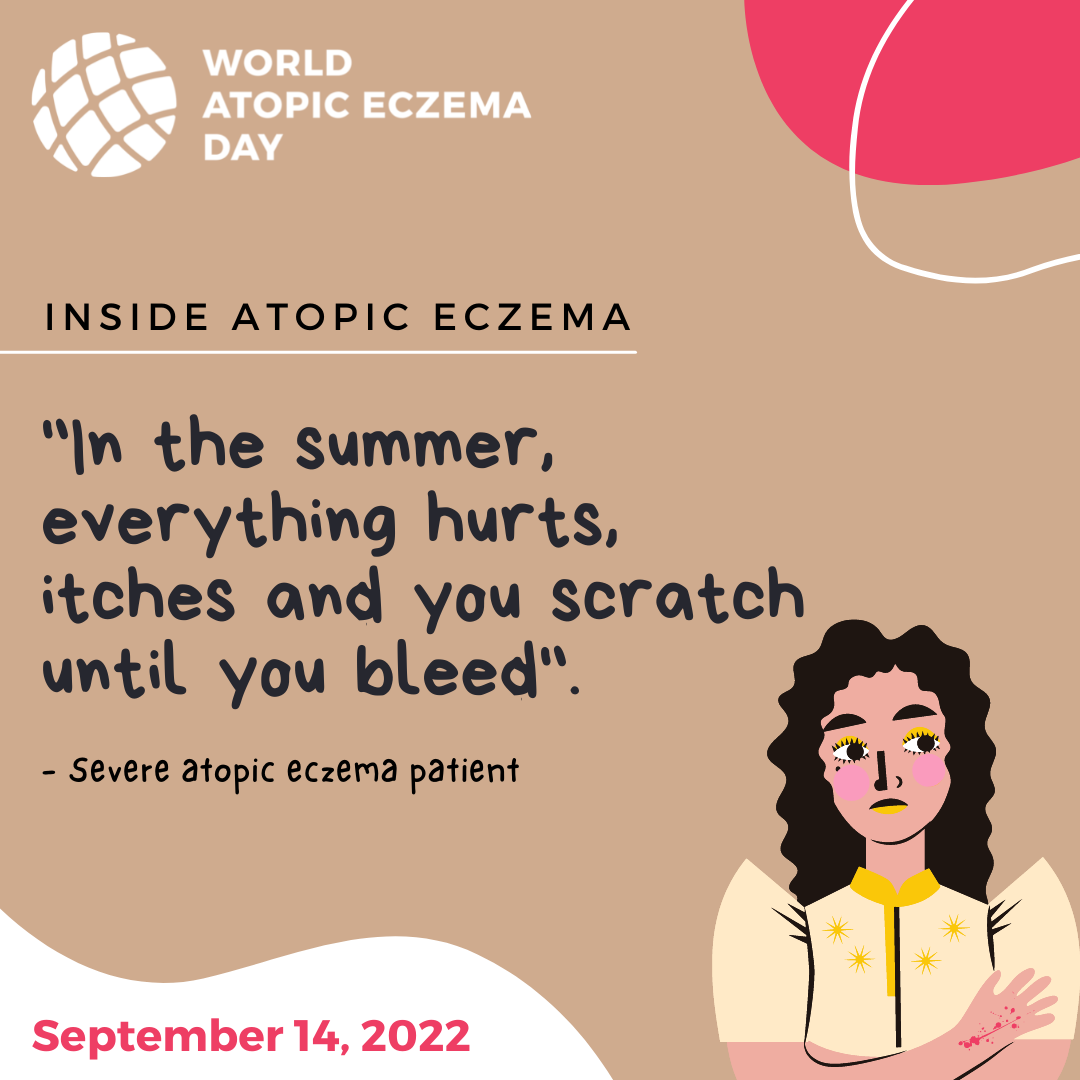 Burden on Family and Caregivers
Parents of atopic eczema patients need to spend hours every day caring for their child's skin; this takes focus way from other children. Time is lost to repeated doctor's visits and spouses of patients are required to provide continuous support.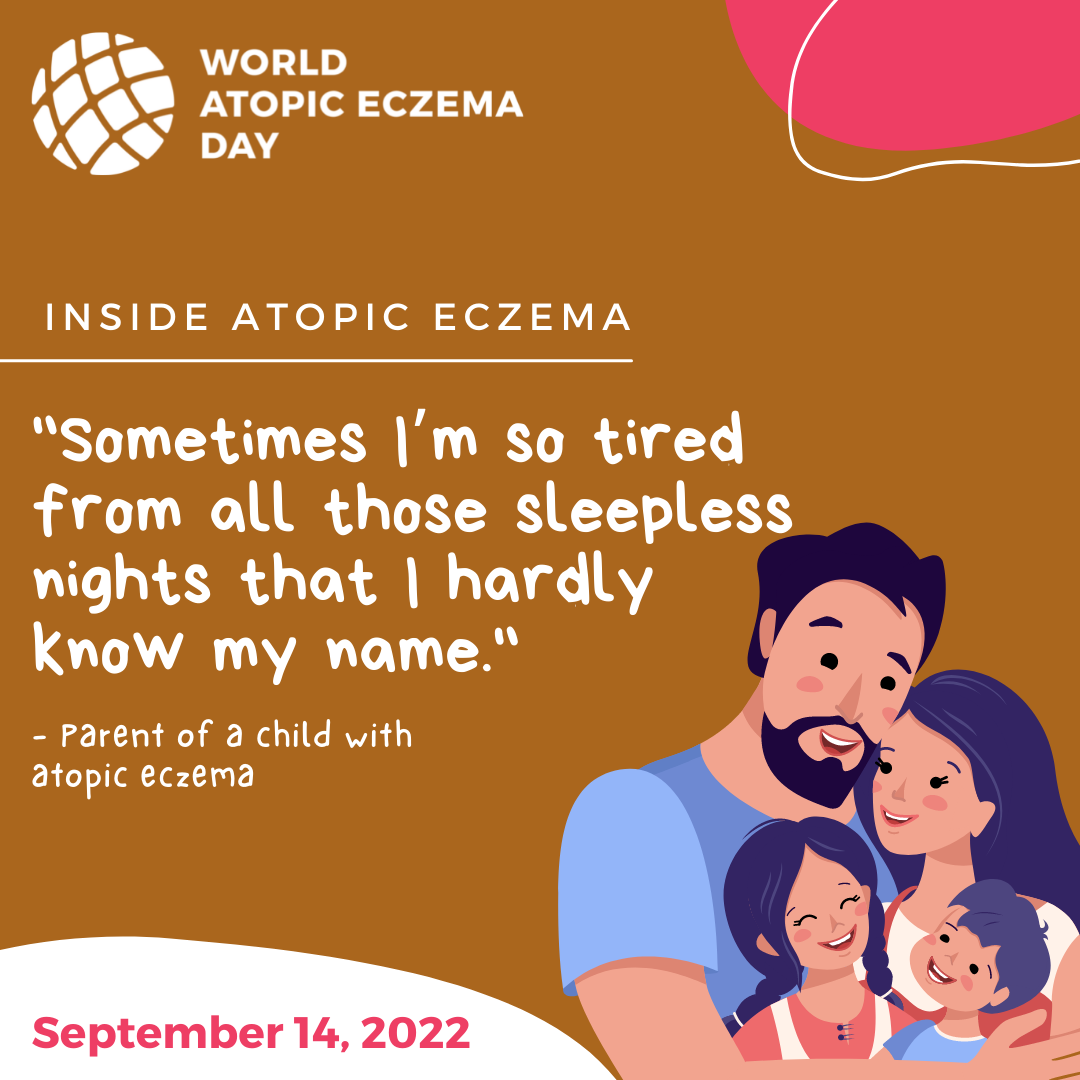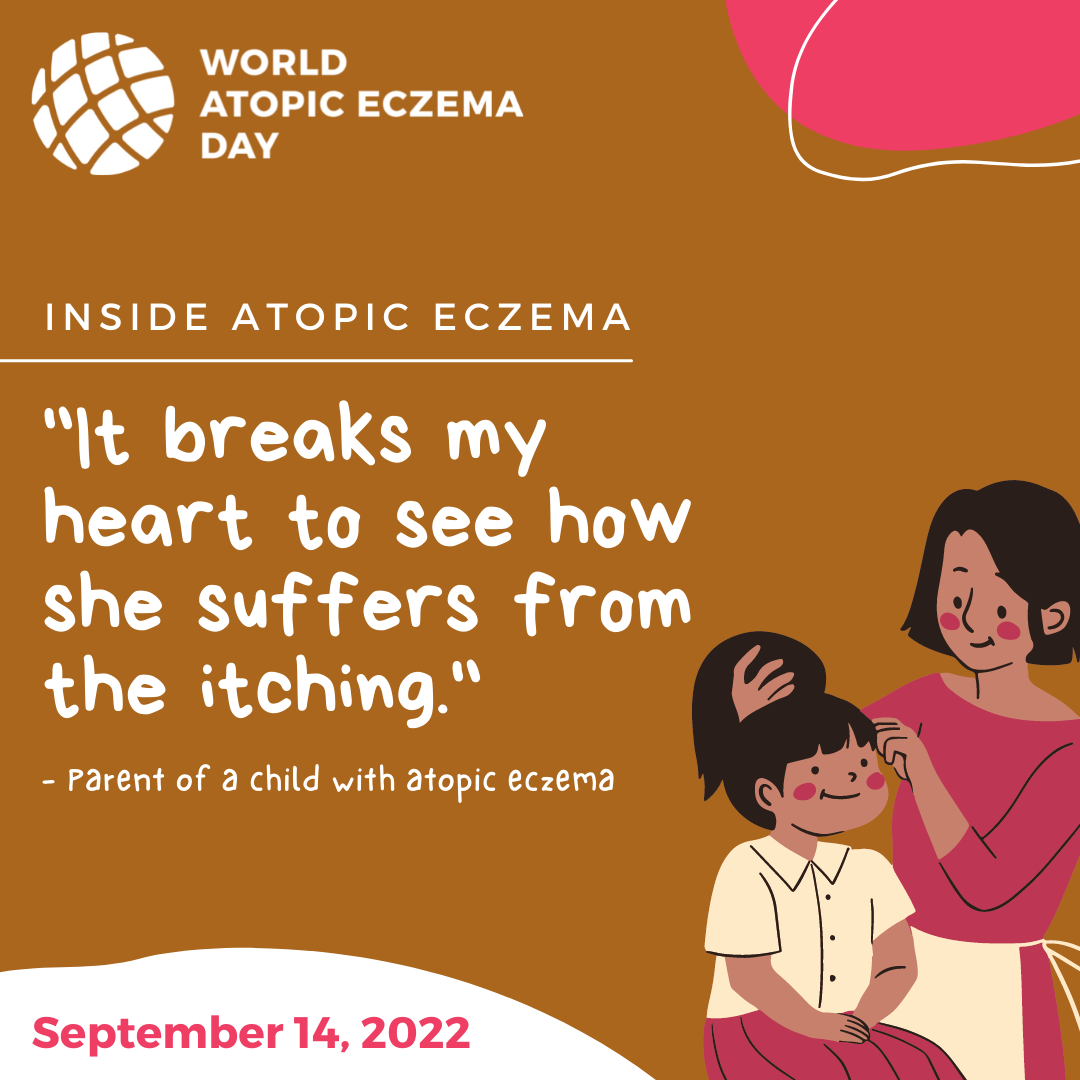 Burden on Finances
Atopic eczema patients and caregivers see their family's savings reduced to cover the cost of doctors, specialists, expensive prescribed or over-the-counter medications, and topical treatments. Patients can also experience a loss of wages due to their inability to work as a result of their condition.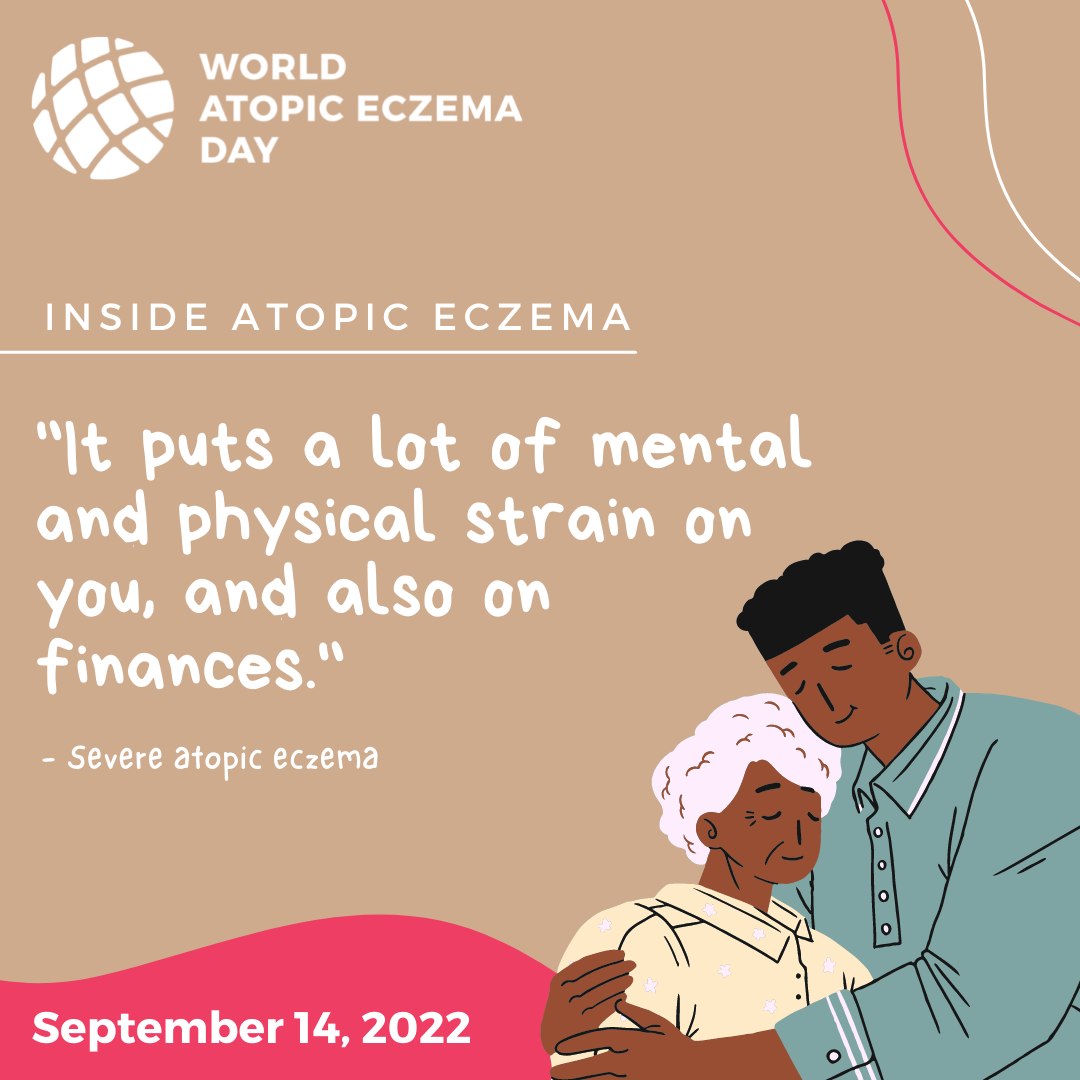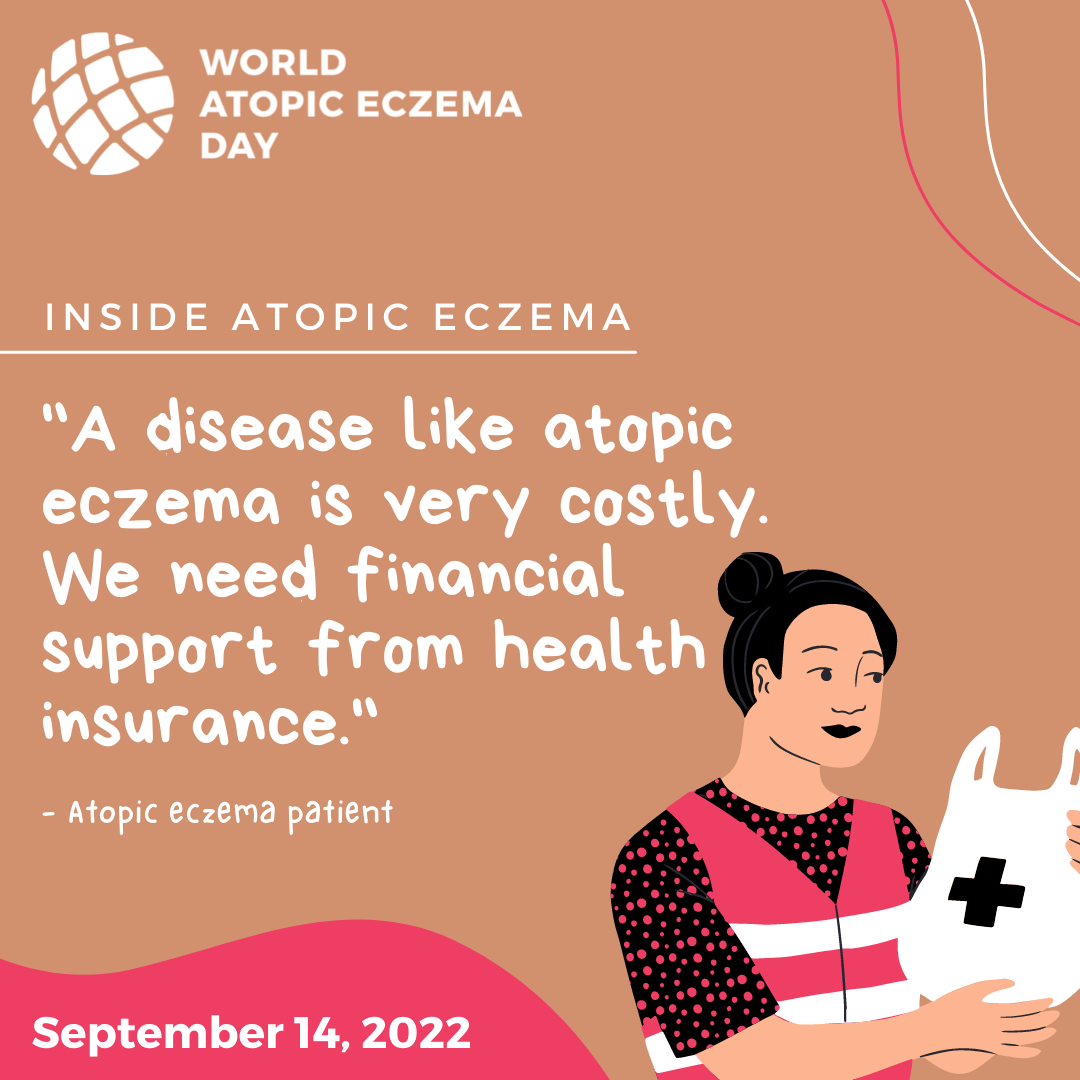 Burden on Mental Health
There is a high level of depression and frustration for patients with atopic eczema compared to other skin diseases. Patients are expected to perform at a regular level (at work, school, and life) because they are experiencing "just eczema".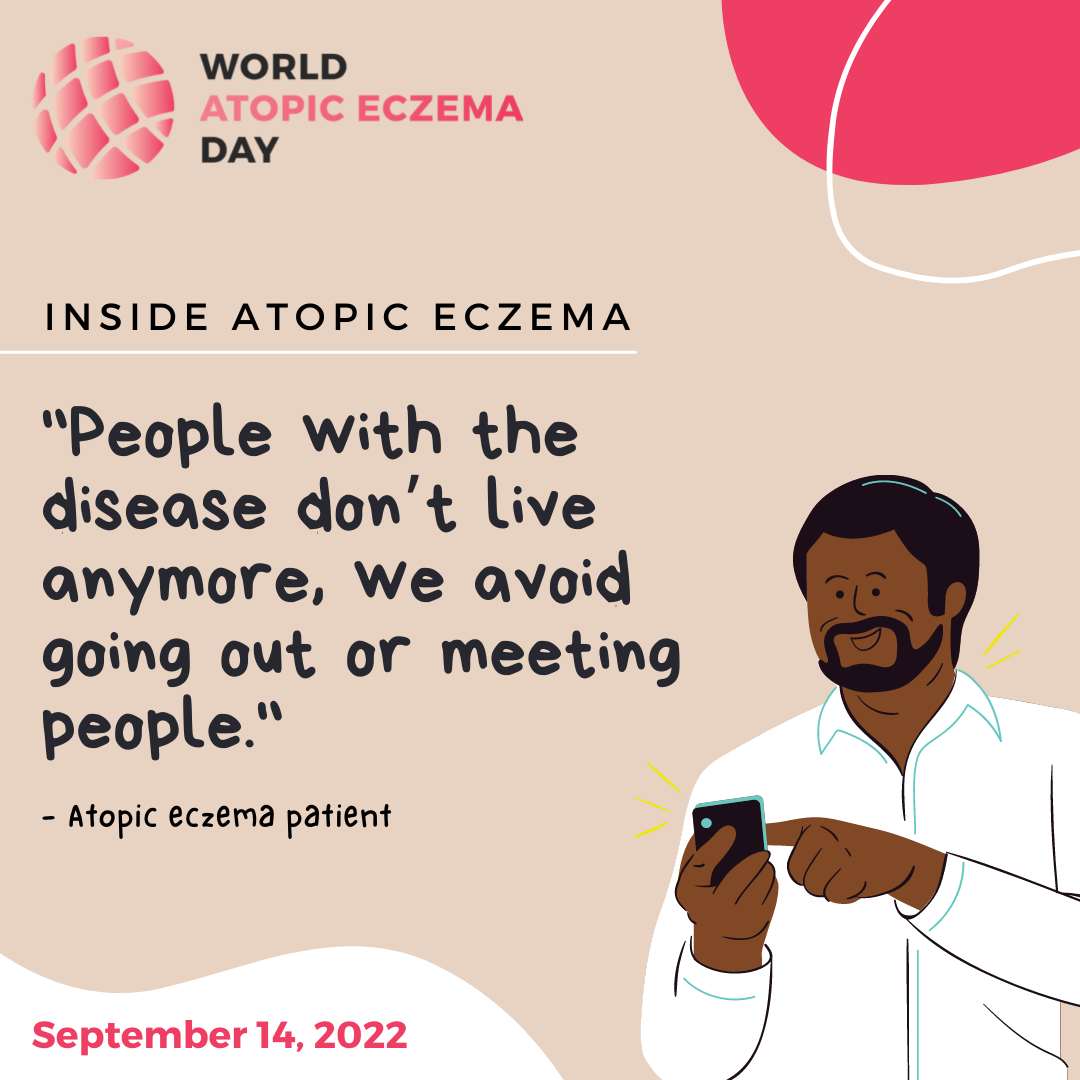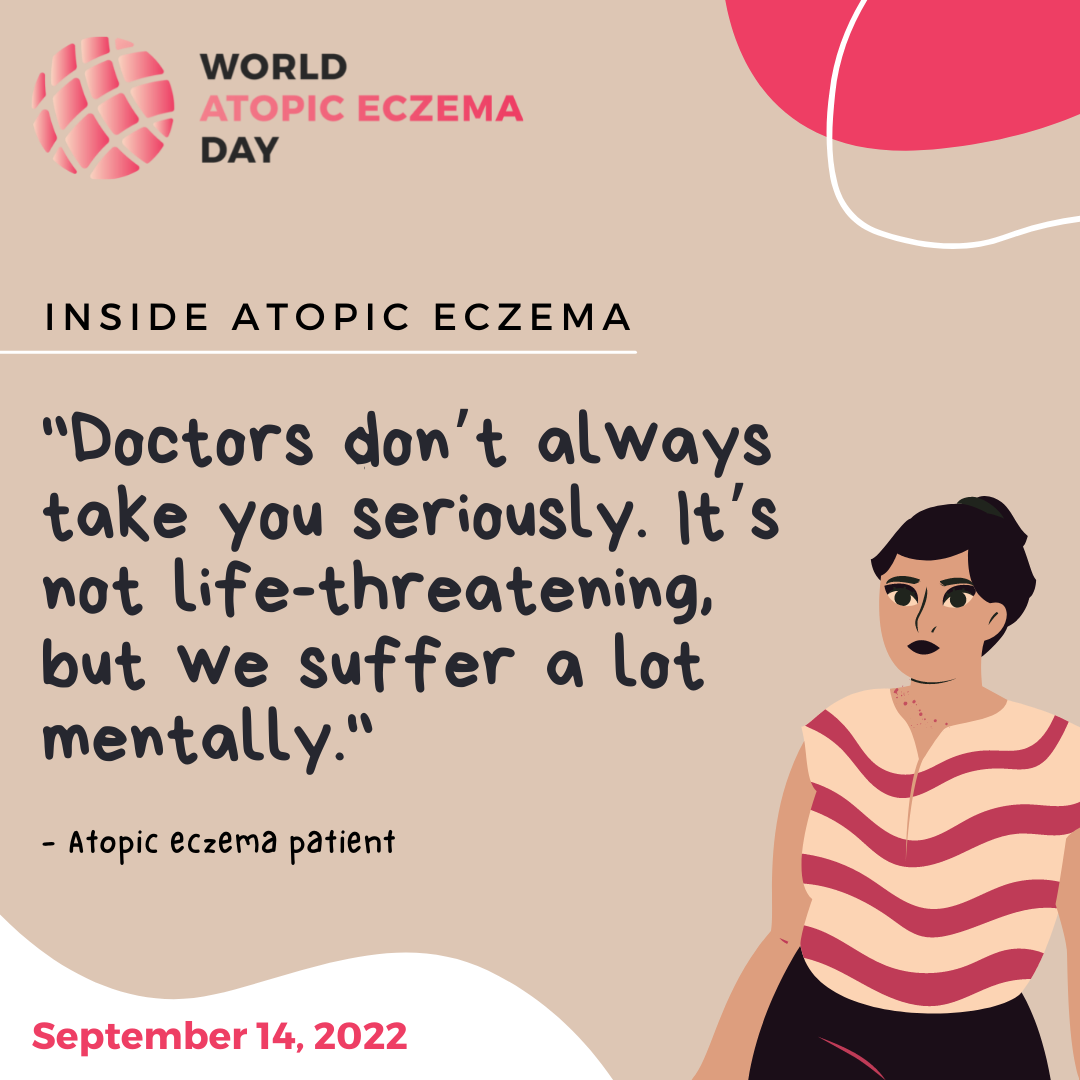 Burden of Daily Management
Topical treatments to help manage atopic eczema are burdensome and messy, as they need to be applied every day which takes a lot of time. Patients are careful of food choices to avoid flare ups, and lots of consideration on soaps, fabrics, sanitizers and sun exposure.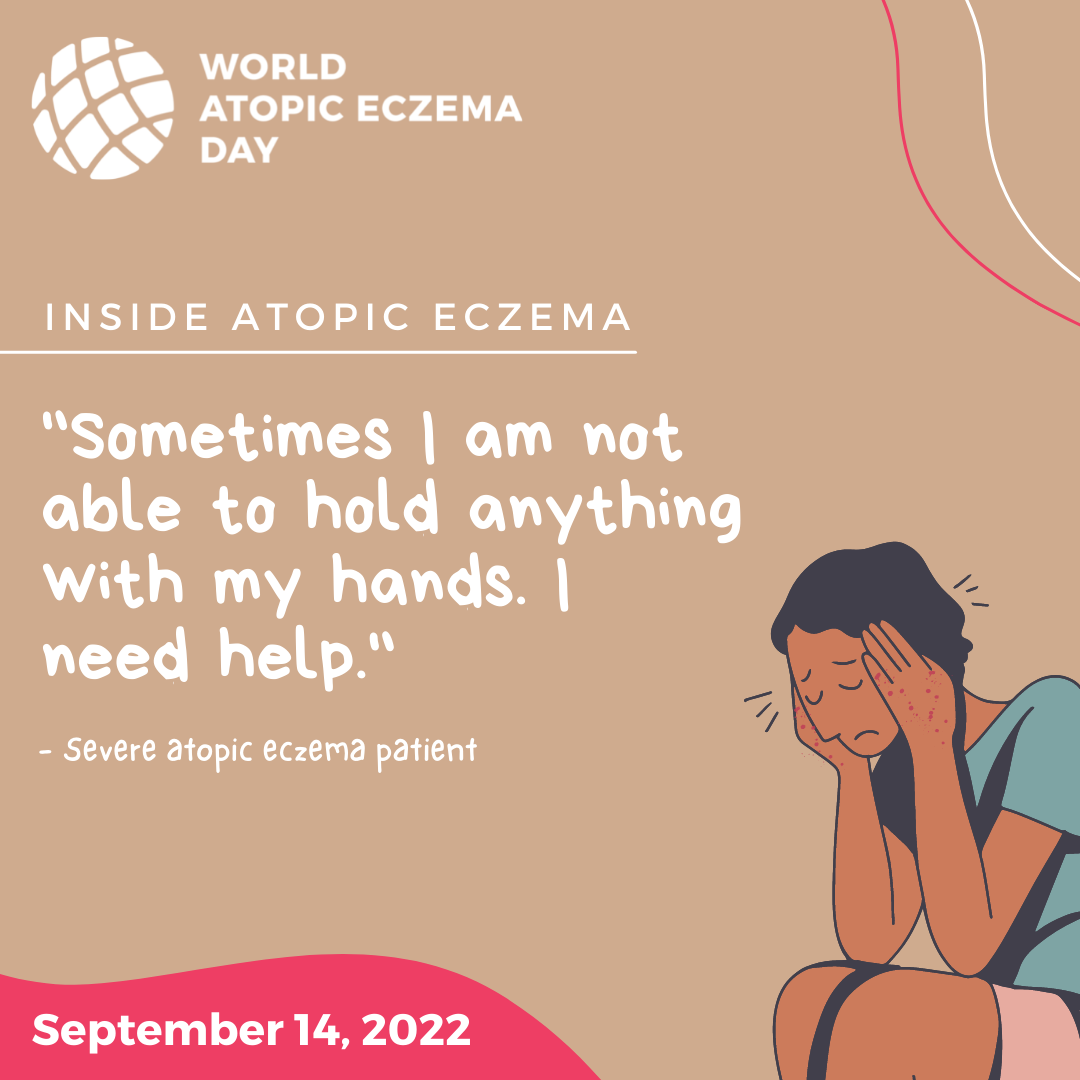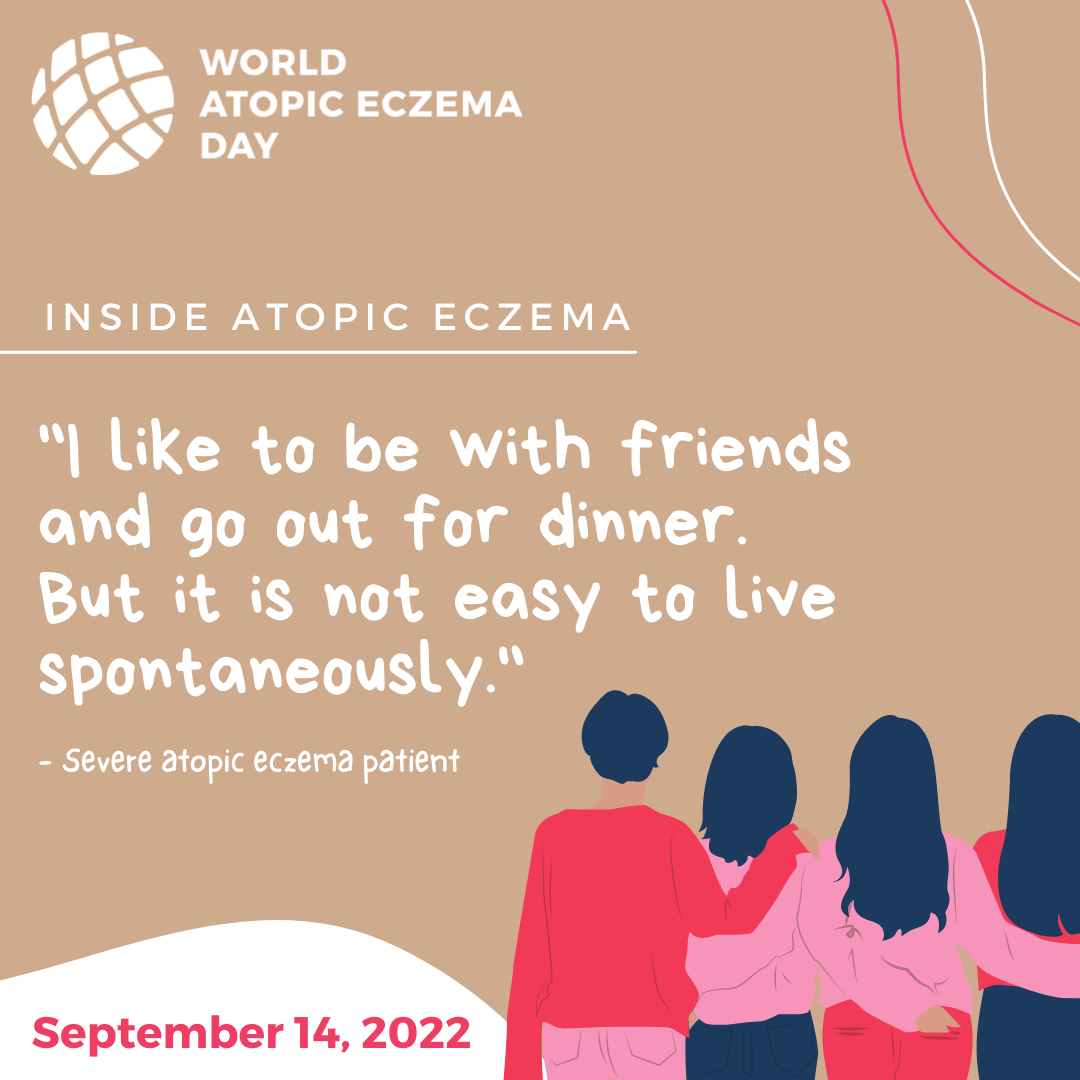 Blank Cards
Use these blank cards to fill in your own text and add your own logo.

Join us in the #InsideAtopicEczema Challenge!
As part of our campaign to show the inside of atopic eczema we are calling on patients, carers, and healthcare professionals to join us in turning our clothes inside out to make atopic eczema visible. When people living with atopic eczema face itching and discomfort every day, even wearing clothes can become unbearable on their sensitive skin. We want to bring the community together and give attention to the everyday burden in our Inside Out action.
Find out more about how to join by downloading the toolkit.
What you will find in the WAED 2022 Communications Toolkit
Campaign details and background information on the day
Ready-to-use social media materials and messages
Blank social media cards to add your own personalised message